Clear the Air Care Parcel
Open the windows and let the fresh breeze in! These elements will add to the lovely clean feeling and help clear the air.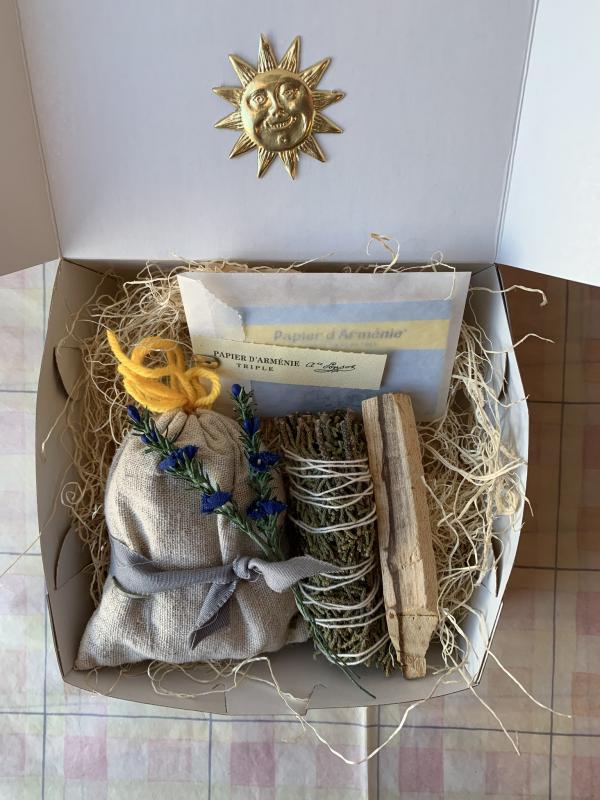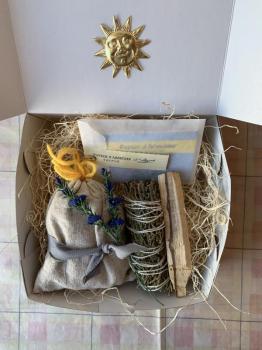 Details
Included:

Booklet of 36 French burning papers (paper d'armenie)
Pouch of cedar shavings
Sage burning wand
Palo Santo burning stick
Slice of sunshine
Parcel
A vintage-inspired curiosity shop for all things paper, packaging, and presentation. Visit our website to see more selections.
608 Bloomfield Avenue
Montclair, NJ 07042
9.76 mi. away