SMALL BUSINESS FEATURE: The Papery of Summit, NJ Builds Craftsmanship and Jobs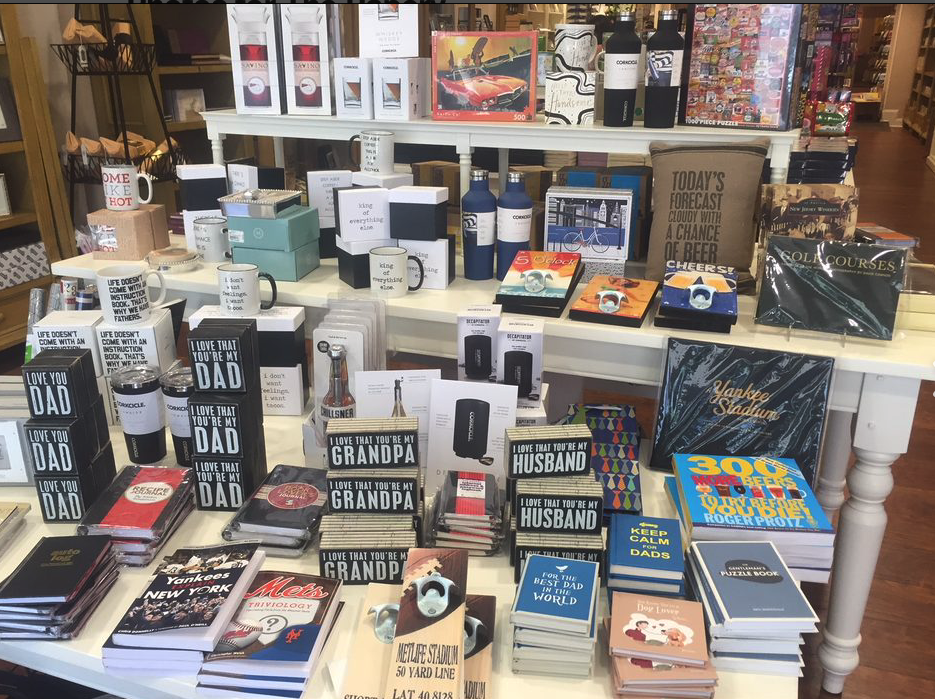 What is the most personal gift you can give to someone you care about? How about a personalized letter in a handcrafted card? There is nothing more close and personal than a handwritten note that comes from the heart. The Papery is here to serve all your card writing and gift giving needs.
The Papery is a small business that opened 25 years ago in Shrewsbury, New Jersey. It is a small, family-owned business that believes in the craft of creating gifts and cards as unique as the individuals receiving them. They pride themselves on building relationships with their customers to deliver exactly what they want. They believe in the power of small business and the impact they have by creating jobs and opportunities.
The Papery works in the field of greeting cards, custom invitations, frames, gift wrapping, photo albums, engravings and many more universal crafts that any one local might need: be it for a birthday, wedding, or something personal like a family photo album.
Laura Weber is the owner of The Papery. The Papery was started "by myself, my sister, my stepfather and mother. In the early 2000s, I was working in corporate America, my sister was graduating college, and my mom and stepdad were interested in expanding in the gifts and greeting market they were already a part of," Weber said.
Small businesses come with jobs, and this is something Weber takes to heart. Weber said she "likes to call them the fabulous four. Although times can be tough, I am doing everything I can to evolve and stay open. 40 people have jobs because of my stores, and that is something I take very seriously. I am proud to be able to do my part."
Weber's customers and employees go hand in hand when it comes to what is most important. "Our focus is certainly invitations and customer service on all levels. I have two favorite things to hear while at my stores. My first is 'I love this store' from our customers. My second but equal favorite thing is my employees saying 'I love my job,'" Weber said. To have people who love their job will certainly shine through the ambiance of the store: it makes the experience of shopping locally more personable and inviting.
Invitations are The Papery's specialty. "We provide expertise, experience and quality invitations and stationery. We still sit down with brides or anyone throwing an event and spend time to make sure their stationery represents exactly what they want at the budget they have set for it," Weber said about what makes The Papery stand out amongst other greeting card places like Hallmark or CVS.
"We have graphics designers on staff so we can create custom invitations or stationery filling whatever the need, look or design someone may be going for," Weber said. Instead of the banal way of going up to a wall of cards and having trouble trying to find the perfect one, The Papery has a team of graphic designers who will work with customers on a one-on-one basis to plan and create a card of their own.
The Papery currently has four stores open in New Jersey: Shrewsbury, Summit, Sea Girt and Princeton. Locals can find themselves in any of these locations for anything from card designing to gift wrapping to crafts.
Or, The Papery can be found on Beyond Main's website. Beyond Main makes it easy for locals to shop locally, so instead of taking the trip downtown on a busy day, locals can go online and shop from home. "I am super excited for Beyond Main. I think it is exactly what stores like mine need to continue to exist, for downtown areas like in Summit, to exist. People do want to 'shop local' but unfortunately, we are all just so busy. Beyond Main is a fabulous resource so people can still support stores like mine," Weber said about partnering with Beyond
Main.
An added benefit for The Papery on Beyond Main, according to Weber, is that she will be able to reach people beyond the streets of the locations The Papery has. "I am in the process of working with Beyond Main to actually tie my website for The Papery to Beyond Main, so I can sell nationwide or statewide, instead of just locally. I look forward to building my online presence using Beyond Main and social media," Weber said.
As for the future, Weber stays hopeful and focuses on evolving her business, "changing up product, carrying items you don't buy online normally, and continuing to make coming to The Papery an experience rather than a chore."
Shop at The Papery in towns such as Summit, Shrewsbury, Sea Girt and Princeton for your crafty needs and ideas. Or–shop The Papery on Beyond Main's website if you can't make it downtown.