Navigating the 2023 Holiday Season: Shopper Trends and Strategies for Small Businesses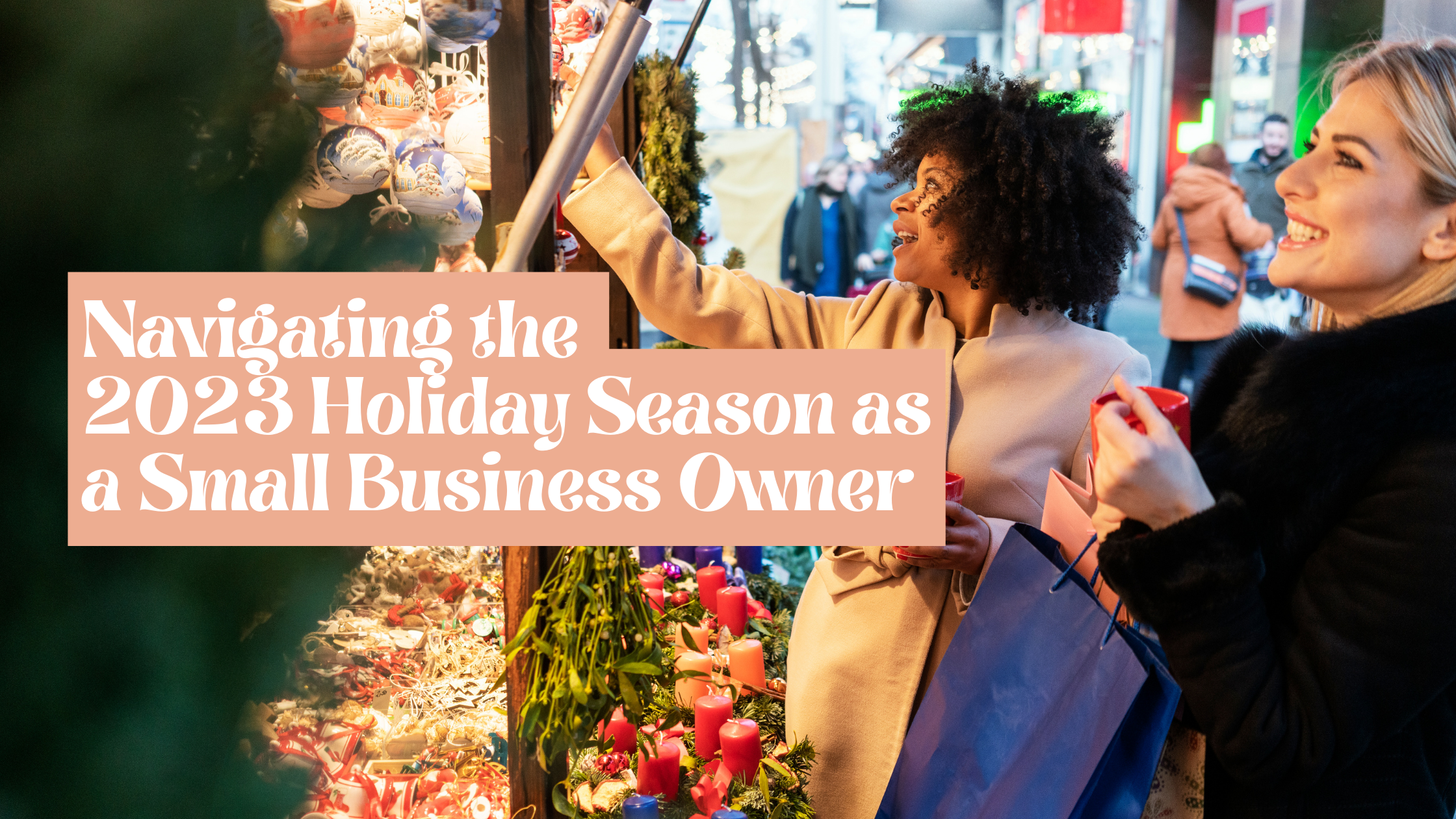 As we approach the 2023 holiday season, a perfect storm of inflation concerns, shifting shopping behaviors, and emerging technologies is reshaping the retail market. For small businesses, understanding and adapting to these trends is crucial to not only surviving but thriving during this season of giving.
Inflation's Impact on Retailers
Inflation has cast a shadow over the holiday shopping landscape, and retailers can expect shoppers to have tighter budgets. In a report by Bank of America, a staggering 88% of business owners admitted that inflation was affecting their business in various ways. Approximately 26% of them revealed that they were losing sales as a direct consequence. To tackle this, businesses are exploring measures such as raising prices, reevaluating cash flow, and cutting costs to stay afloat during these trying times.
An Early Start to Holiday Shopping
One of the notable trends reshaping the holiday shopping season is the shift in timing. In 2022, October saw e-commerce growth rates surpass those of the traditionally bustling months of November and December, surging by an impressive 9.8%. Shoppers are eager to check off their holiday lists sooner than ever. This change underscores the need for retailers to get a jump start on their holiday campaigns, as shoppers are ready to complete their holiday shopping earlier in the season.
The Blending of In-Person and Digital Experiences
Consumers are increasingly craving a blend of in-person and digital experiences. Chris Collier, Senior Software Engineer at Google, notes, "It's not just a brick-and-mortar experience becoming more digital, but the digital experience is becoming more physical as well." Services like "buy online, pick up in-store" are seamlessly bridging the gap between the digital and physical shopping realms. This trend offers small businesses a unique opportunity to enhance their customer experiences.
Cautious Spending and the Importance of Discounts
With inflationary pressures impacting their wallets, shoppers are tightening their holiday budgets. According to surveys, a significant 67 percent of retailers anticipate consumers actively seeking discounts during the upcoming holiday season. While offering discounts may reduce margins and profitability, it's essential for businesses to meet their customers' needs without breaking the bank.
High-Value Shopping Experiences
As promotional activities escalate, standing out in the crowd becomes paramount. We've discovered that offering unique experiences, bundled high-value collections, and curated gift options can be a game-changer for small businesses. By focusing on delivering not just products but memorable moments and exceptional value, businesses can attract and retain customers in a season often dominated by discounts and deals. For example, offering unique experiences like personalized workshops, exclusive collections, and interactive events can set your small business apart in this competitive holiday landscape.This approach not only combats the effects of promotional frenzy but also establishes a deeper connection with your audience, making your brand unforgettable during the holiday season and beyond.
Small Businesses' Opportunity in a Changing Landscape
As the 2023 holiday season approaches, both retailers and consumers are preparing for a market shaped by inflation concerns, changing shopping behaviors, and emerging technologies. Small businesses can seize the opportunity in this evolving landscape.
By recognizing the importance of early holiday campaigns, leveraging the blend of in-person and digital experiences, and strategically offering discounts to meet customer needs, small businesses can compete effectively and make the most of the 2023 holiday season.
The challenges are real, but so are the opportunities. With adaptability and the right strategies, small businesses can shine in a market that's evolving with each passing holiday season.
If you are looking to expand, scale, and venture into e-commerce without the challenges and headaches launch your Beyond Main online store to help you kick-start a successful season. Let Beyond Main be your partner in navigating the 2023 holiday season and beyond.