Simple & Effective Ways to Make Your Business More Sustainable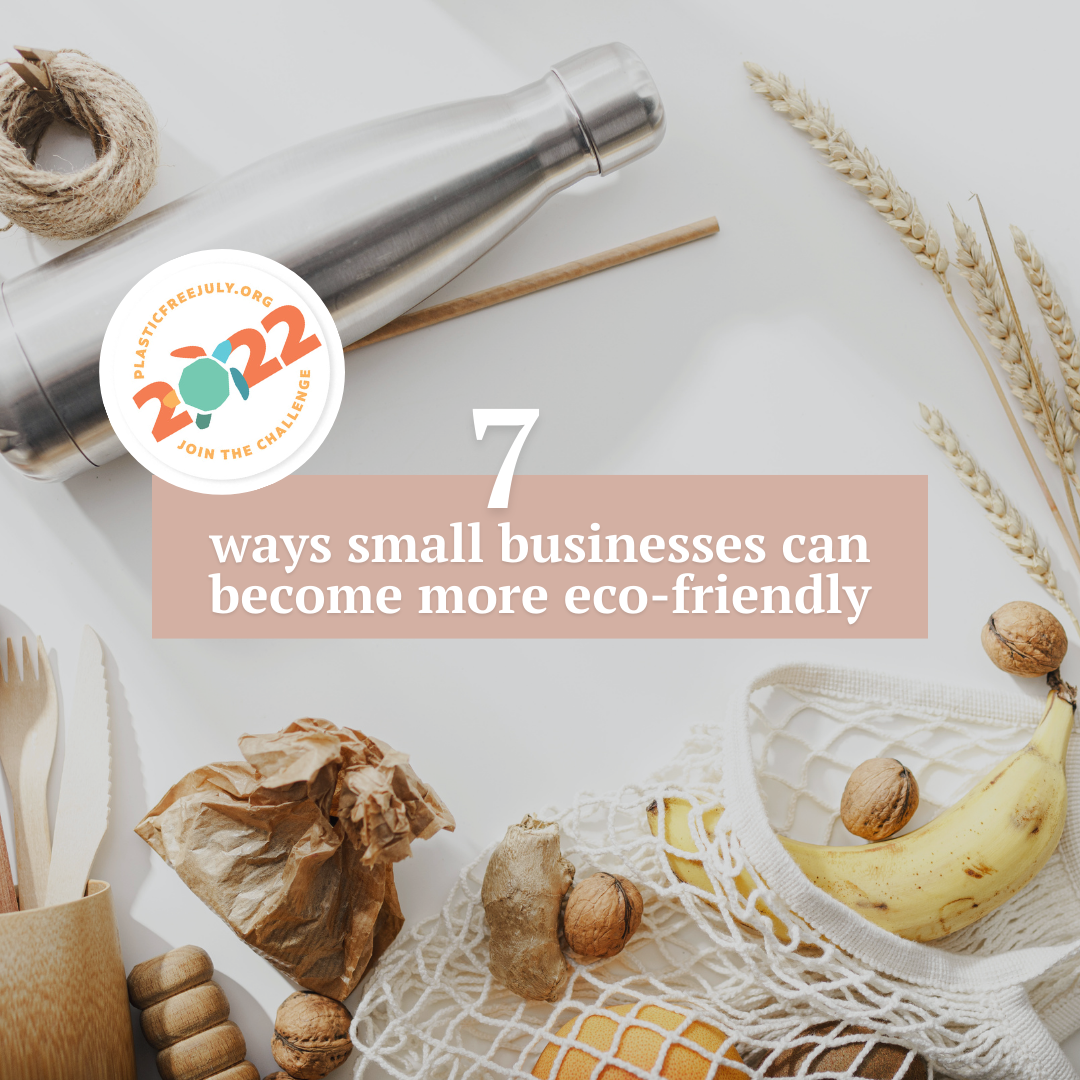 Businesses of all sizes are making sustainability a priority. In today's world, incorporating sustainable habits and practices into your business is essential for today's environment. The best part is these practices can save you money, get the attention of new potential customers, and even make your life easier when running your business.
A recent survey found that 57% of consumers would change their shopping habits to reduce environmental impact, and 71% would pay more for sustainable brands. What is good for the planet is also good for your small business!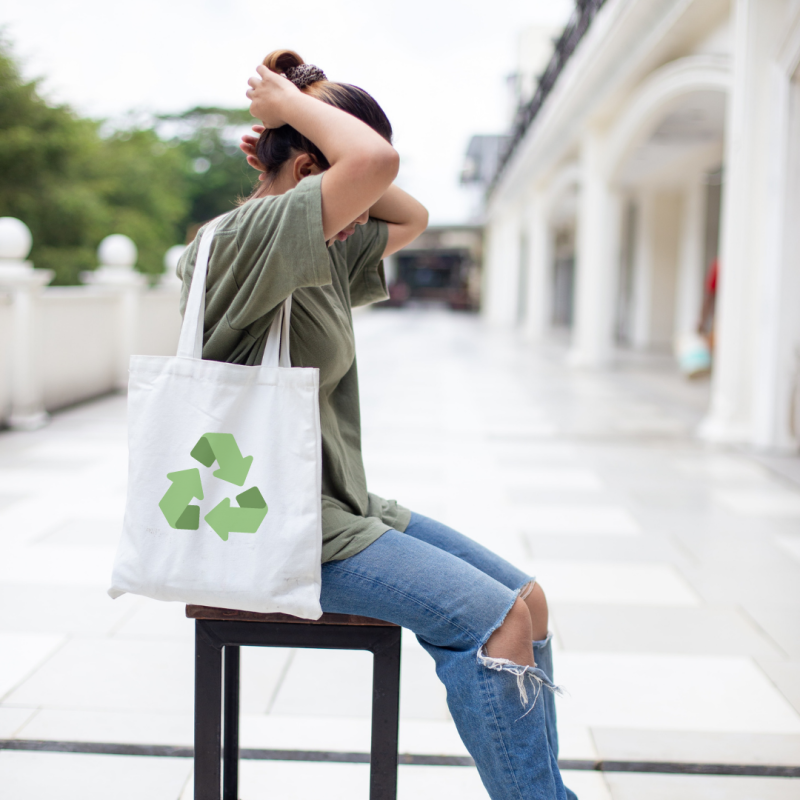 The demand for sustainable brands is going to continue to rise. Consumers from all generations are now favoring brands on a mission to reduce their carbon footprint. The good news is that they are also willing to spend more on sustainable products.
If your business is looking to adopt sustainable practices, here are seven habits you can incorporate into your business's day-to-day to make a difference and get the attention of consumers also looking to do their part in sustainable practices. What better time to start than during Plastic Free July.
Eco-friendly Packaging
Packaging is an essential part of a business's branding but it also is one of the largest sources of waste from businesses. Sourcing recyclable, renewable, and biodegradable materials is an excellent way to sustainability package your products. Don't forget to do your research and find the materials that are manufactured by ethical suppliers that pay their employees fair and livable wages.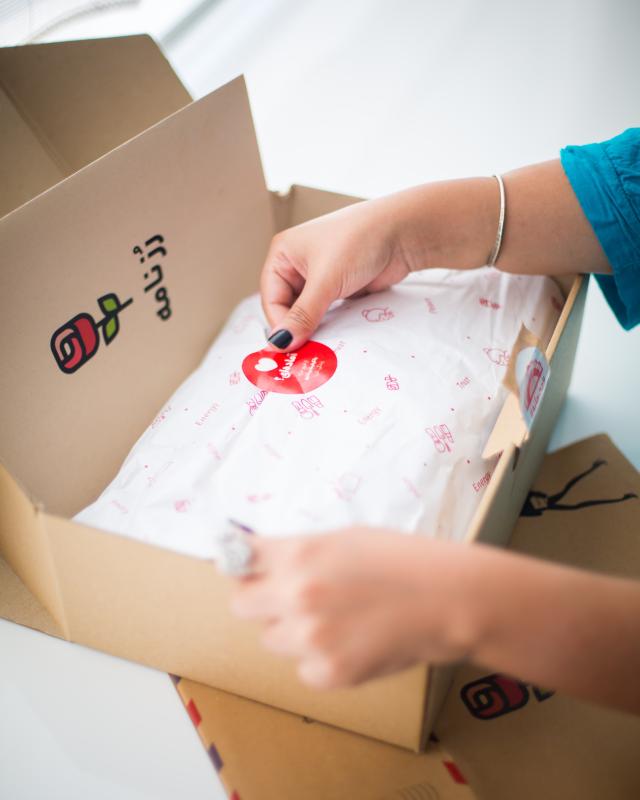 Check out this list of Eco-Friendly Packaging Materials
Reduce Paperwork & Paper Billing
Take a look at your desk? Is it covered in mail, bills, invoices, etc.? Switching to online billing is an easy way to save the trees and keep your desk clean! A second easy way to reduce paper use in your business is to encourage customers to opt-in for email receipts instead of paper.
Check out these tips to help your businesses go paperless
Make Your Environment Sustainable
Use what you have. If your space features large windows, use less electricity and let the sunshine in. You can also brighten up the room by bringing in plants to help improve air quality, switch to LED lamps instead of overhead, and offer employees reusable bottles instead of plastic water bottles or paper coffee cups. Small changes can make a big difference.
Use Sustainable Products
Incorporating environmentally friendly supplies needed to ensure your business runs smoothly, such as cleaning products, is another way to reduce your business's carbon footprint. There are so many great cleaning products on the market that are made up of natural ingredients and don't have toxic chemicals that are bad for the environment and your space.
Check out these products that are good for your space and environment
Educate and Involve Employees
Bring your staff along with you on this sustainability journey. Taking the time as a team to assess what changes can be made and offering rewards for environmentally friendly habits such as carpooling is a great way to build morale and helps the environment in the process.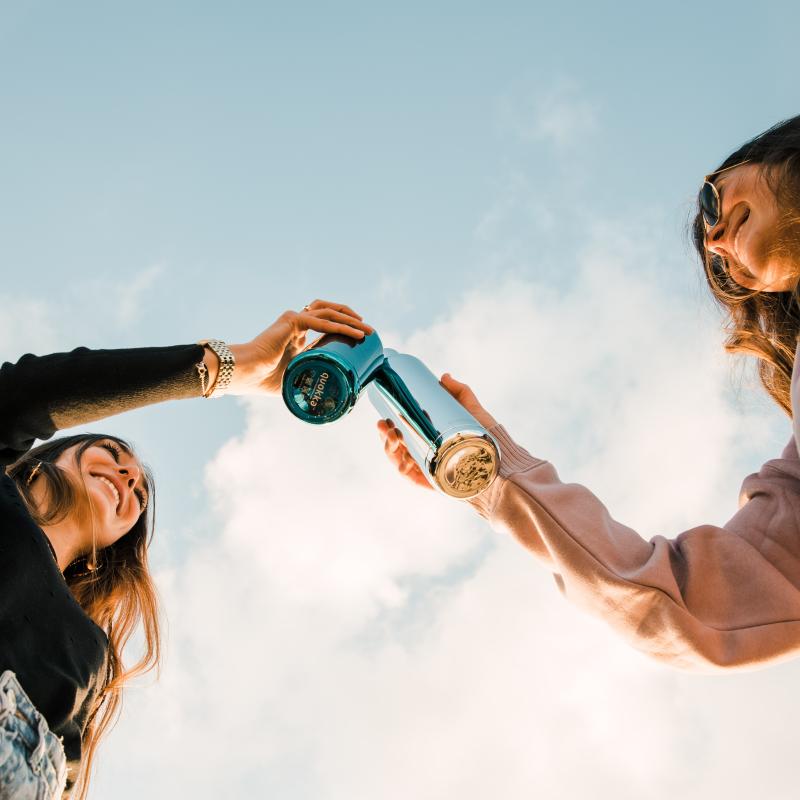 Look secondhand first
If you are always looking for ways to spruce up your window or merchandise displays, a great way to shop sustainability and save some money is through resale, upcycled, vintage, and antique shops in-store and online. This is a great way to find new shelves for merchandise or leftover holiday decor that would have ended up in a landfill.
Inspire Customers to Make Better Choices
Businesses have the opportunity to encourage customers to make changes towards a more sustainable lifestyle. Entice customers by offering discounts for reusable cups or loyalty points for recycling and reusing bags or packaging.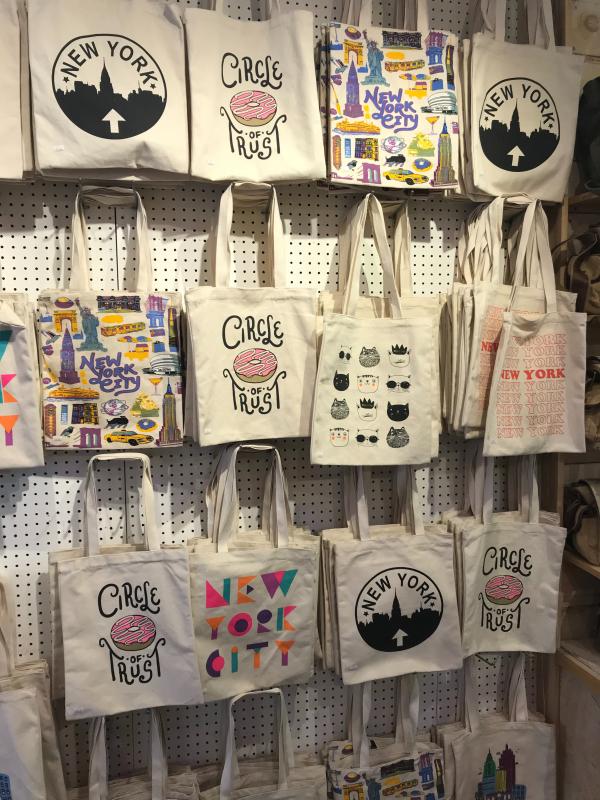 Beyond Main is proud to partner with Small Businesses who are sustainably focused.
Sustainable Haus Mercantile, a zero waste home goods and refill shop that offers many budget friendly solutions.
Maker and Owner Janette Spiezio, knows how
sustainable changes can have a positive impact on your family's health and the health of the planet.