Revamping Heirlooms: Offensively Domestic's Unique Approach to Vintage Tableware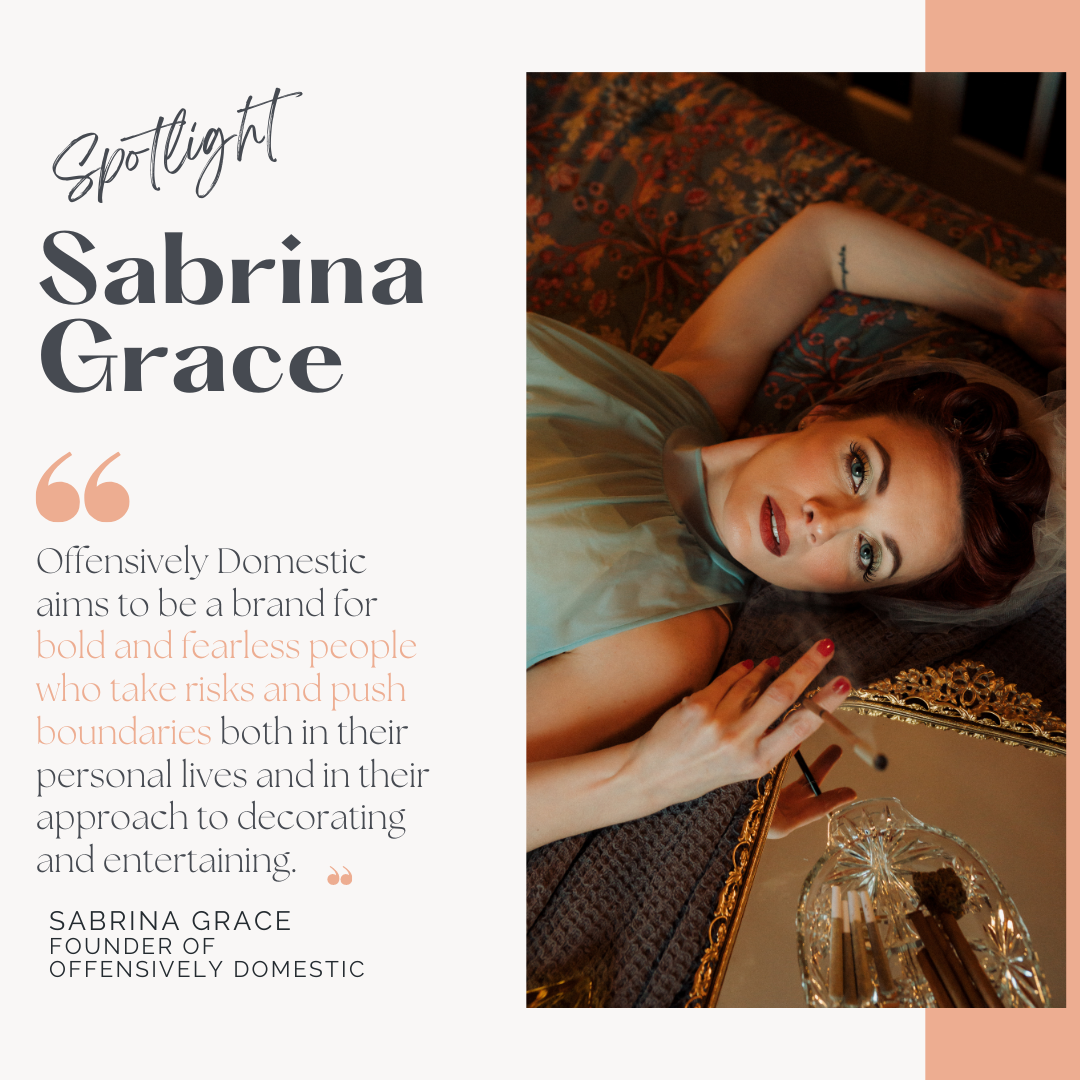 Offensively Domestic, a brand founded by Sabrina Grace, is a unique concept that aims to revamp traditional heirlooms. OD unearths vintage porcelain and unique tableware finds, gives them a renewed, saucy personality, and curates them into provocative stories.
OD's uniqueness lies in its authenticity. Every item is verified as vintage, ensuring its one-of-a-kind status. Sabrina hand-paints each piece with gold leaf paint and then coats the items with a food-safe resin that complies with FDA standards and is VOC-free. Once a product is sold, it's gone forever, as no two items can be replicated. This makes every item a completely original treasure. The perfect gift for the most brazen host, even if that happens to be you.
Q&A
When did you establish your company, and where did the idea originate?
In March of 2022, I created Offensively Domestic. A rather bold and authentic experience, OD curates provocative stories out of vintage porcelain & houseware. I have a great appreciation for all things vintage. My house is a testament to that; there is not a piece of contemporary art or furnishing. Every selection of decor has been uncovered by means of travels or sheer pursuit; every article has a story, a history- something I find humbling and respectful. I created OD to celebrate that; it's an artistically suggestive take on a traditionally conservative product category.
My passion lies in that juxtaposition, this pairing of conventionally distinguished products and risque, off-color sentiments. Items that once communicated status now convey originality. What more could I ask for in a brand?
What is the one thing that sets your company apart from its competitors?
The authenticity of OD is what makes it remarkable; each item is verified as vintage, making it one-of-a-kind at the outset. We then hand-paint every element and create giftable collections from mismatched pieces, making each listing completely original. And because nothing can be replicated, once something is gone, it's gone.
When creating your pieces, how do you come up with the different sayings?
I have an awkward sense of humor; I laugh at life's most uncomfortable moments. It has become an innate and polarizing personality trait that I have learned to embrace. Thankfully I surround myself with like-minded individuals that encourage my dark side and enjoy exchanging witticisms. There is nothing like sharing a few drinks and formulating disparaging remarks with the ones you love.
Can you explain your creative process and how you source pieces?
I am fortunate to have had a successful career as a Visual Merchandiser for some of the most inspirational and iconic brands within fashion and beauty. I was responsible for giving each product a story, providing purpose and invocation. When selecting for OD, I am drawn to items with character, quirky pieces that are often overlooked. Pulling these items together to create a narrative is an innate and organic experience. I pair items for various reasons. Some are from a similar period and simply complement each other beautifully; some are mismatched items that happen to form a unified story. I always aim to create playful and suggestive products that make a statement.