Rachel Rema on breaking free from toxic patterns and living a fulfilling life.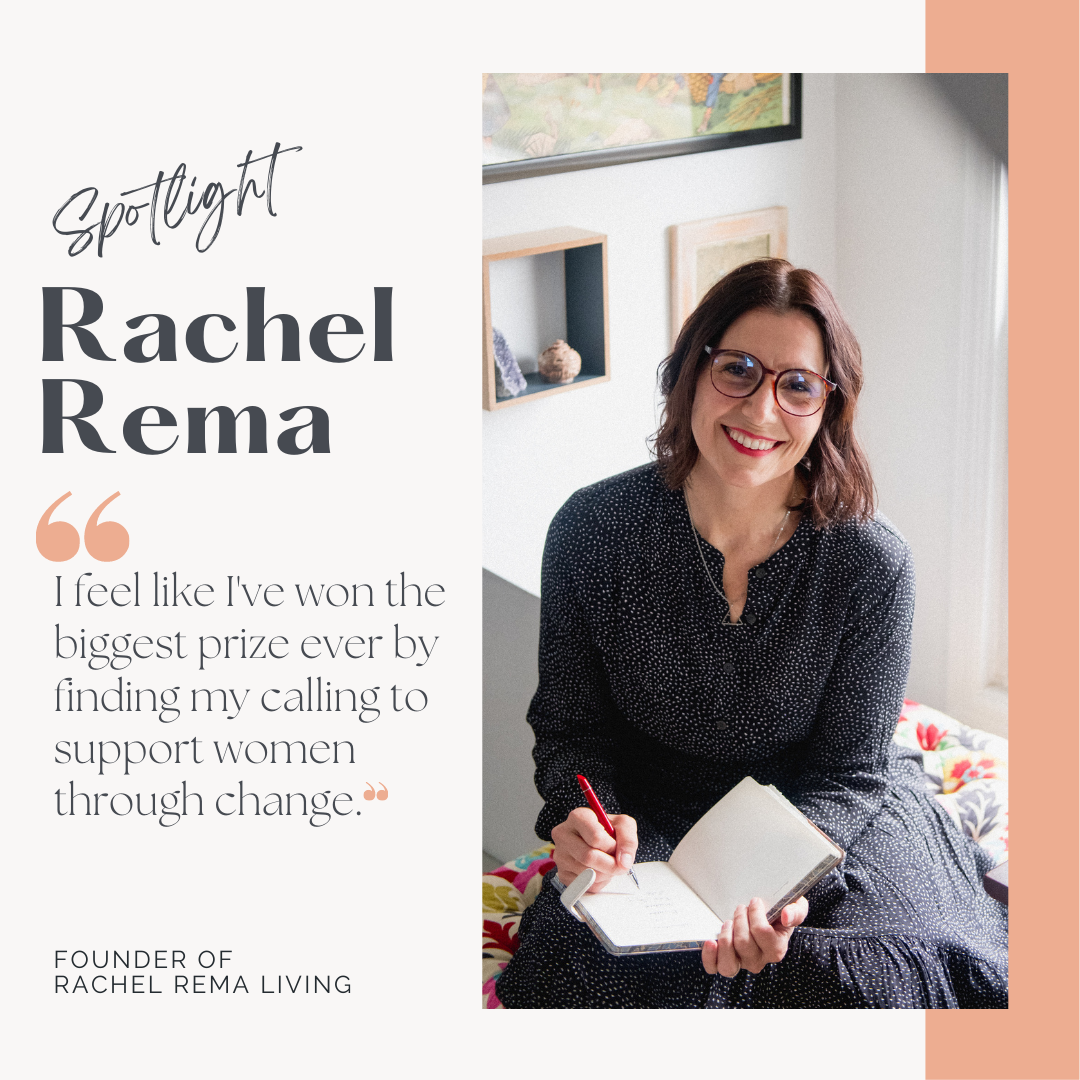 Rachel, also known as Rachel Rema Living, is an ICF-Certified life coach, social media creator, and mindset mentor who works with modern women to help them break free from toxic patterns and live fulfilling lives. She is a Sagittarius, Yogi, mom of two boys, and neuroscience nerd currently living in Summit, New Jersey.
After college, Rachel began her career in the NYC advertising industry. However, when her first son was born, Rachel shifted her focus to a career in voiceover work while also being an at-home mom with two young boys and living abroad in London. In 2020, Rachel decided to become a Holistic Life Coach, as she wanted to support the mind, body, and soul of each woman she works with. She finds joy in trying new hobbies such as playing the harp, flamenco dancing, women's retreat weekends, yoga, and visiting historical sites. She feels fulfilled in her calling to support women through change and is driven to see her clients succeed in her program.
Recently, Rachel received a text from one of her clients who sent her a picture of her 2-year-old son meditating next to her on the bed, just like his mother. Rachel and her client laughed because her vision board had a specific focus on growing her mother-son relationship with mindfulness. It is moments like these that make Rachel's job so rewarding.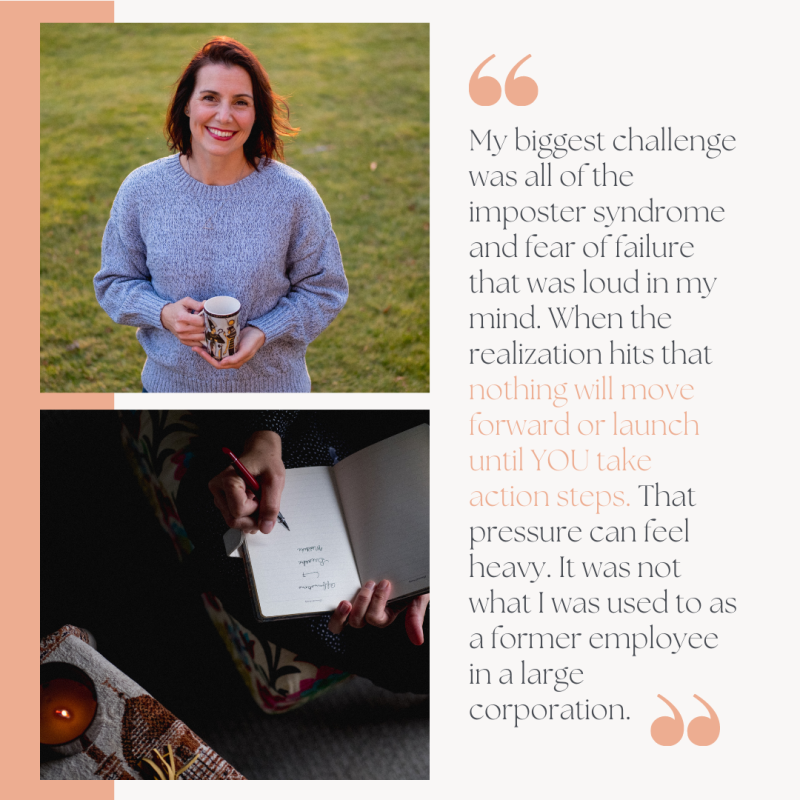 Q&A
When did you establish your company, and where did the idea originate?
The Rachel Rema 'Zoom doors' officially opened in 2020 during the pandemic. Throughout my life, I was told that I should be a life coach. Friends and strangers had always been sharing their lives with me and seeking my intuitive direction, but I never really considered it until I went through my own journey of physical and mental health issues. Our family moved back to the states in 2015. I started dealing with auto-immune issues and feeling completely lost as to what to do with my life. I decided to begin connecting with gurus, mentors, coaches, shamans, you name it! I woke up to my life's purpose, which was to empower women that were ready to level up their life, breakthrough distraction, design goals, and manifest dreams.
What is the one thing that sets your company apart from its competitors?
I knew there was a massive market of life coaches out there, but just like any new entrepreneur that is ready to bring their dream to the world...your 'special sauce' is like no other. There was an element I saw missing in the life coach market. When my friends and I would return from a healing retreat, we would feel so pumped to begin our new habits of positive self-growth. But within two months, we'd be right back into our old habits and mindsets. I became obsessed with learning about why this would happen, the tendencies of human behavior, and how to really change your mindset to feel motivated to continue your 'self-improvement' journey. So after I achieved the foundational coaching training, I worked with a few of my early clients to design my signature 'Woman Revealed' 8-Session program that really hit the 'sweet spot' of supporting a woman through her transitions along with personal healing and helping it to stick. I also incorporate (upon request) elements of energy work and healing such as breathwork, Reiki, and intuitive tarot card discussion.
What was the biggest challenge you faced while getting your company up and running, and how did you overcome it?
Myself! All of the imposter syndrome and fear of failure were loud in my mind. When the realization hits that nothing will move forward or launch until YOU take action steps. That pressure can feel heavy. It was not what I was used to as a former employee in a large corporation.
I can proudly say that one of the things I did was reach out to other small-business-owner women and ask for support. The advice and encouragement they offered my way were so crucial to helping me to take all of my baby steps like marketing, incorporating, course design, and all of the rest. That was one of the lessons I included in my program because I realized that community was so key to successful change. Community and feeling a circle of support is powerful! Now I make a point to always give my time and support to other women entrepreneurs coming up in the world.
What would you say to your younger self when she was just starting out as an entrepreneur?
Such a great question! I would love to tell her right from the start to give yourself permission to try. It doesn't have to be perfect. And it couldn't be anyways! You will learn more about your business as it grows. It's a living thing. I might also give her a big high-five and say just keep going, it will work out beyond your wildest dreams!
What advice do you have for other female entrepreneurs?
Be authentically you. The wild idea you have in your mind is leading you to the special offering that you were meant to give the world. You're unique, and no one can do it just like you will. Oh, and nobody in HR is going to offer us paid time off. Make sure to take it. Block off two 'disconnect' days per month to re-group. Take two retreats each year, one for your business and one for your soul. Continue to touch base with why you started your business in the first place. If priorities have changed or your mission has changed, that's okay. Be flexible and open to doing things with different approaches!
I would also say, find your village. Your people. Your cheerleaders that are on similar paths so that you can support each other. If we've learned anything over these past couple of crazy years, it's the power of being with people!