Kristen Zachares: Crafting a Community of Creatives at The Eclectic Chic Boutique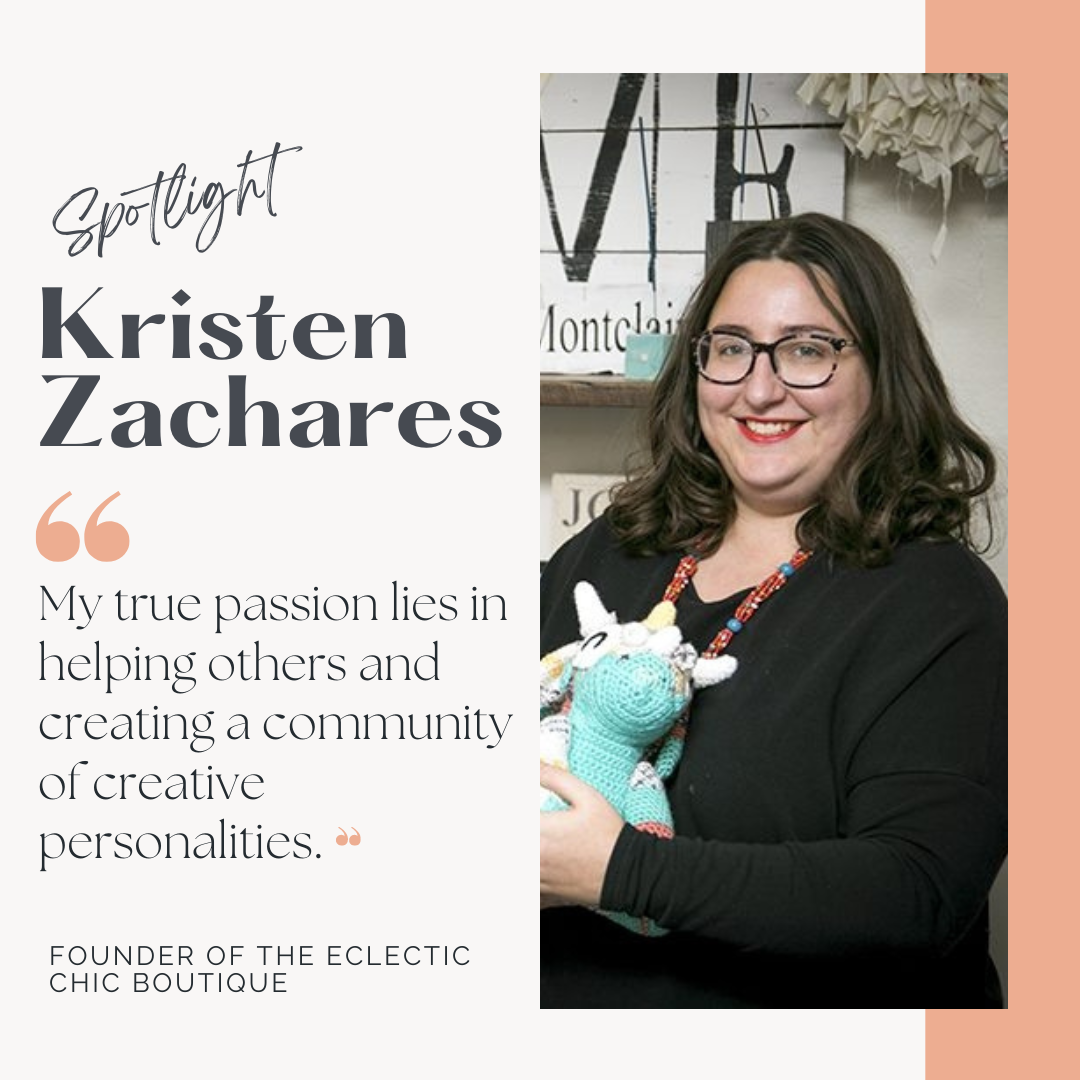 In February 2017, after six years of crafting and showcasing her products in various markets, shows, and festivals, Kristen Zachares founded The Eclectic Chic Boutique. Over the years,
she built a network of artists and artisans who she met at these events and entrepreneurial organizations. Kristen discovered that many of these artists were passionate about making products but found it challenging to market and run a business. Having experienced similar difficulties herself, Kristen was motivated to help these artists by utilizing her passion and energy to promote their work and founded The Eclectic Chic Boutique. While Kristen still produces her own crafts, her primary focus is on fostering a community of creative individuals and providing them with the support they need.
Q&A
What is the one thing that sets your company apart from its competitors?
A big thing that sets us apart from our competitors is how we work together with our vendors to help them grow. We try to create opportunities for our vendors, whether it's helping them create classes, set up special events, collaborating for new products or services, or giving them feedback about their products.
What was the biggest challenge you faced while getting your company up and running, and how did you overcome it?
We were just starting our second year as a storefront when the pandemic hit in 2020. We had to close our store to the public and I had to think fast on how we were going to get through it. We pivoted immediately to online only. We did a major overhaul of our website to get all of our products in our store online. And we had to learn and train our vendors on how to teach their craft classes virtually, and create kits to ship out. Suddenly we were shipping products and class kits nationwide, and then globally. Some days I still can't believe we pulled it off.
What would you say to your younger self when she was just starting out as an entrepreneur?
I would definitely tell my younger self to be confident in what you are doing and don't be afraid to admit that you need to learn more.
What advice do you have for other female entrepreneurs?
My advice is Try, Do, and Learn. Try out your idea, Do get out there and get involved, and Learn from feedback. I find for some female entrepreneurs putting yourself out there can be very daunting. There's more information available than ever on how to start a business or how to get yourself out there. Take advantage.