Business Spotlight: Audrey and Elle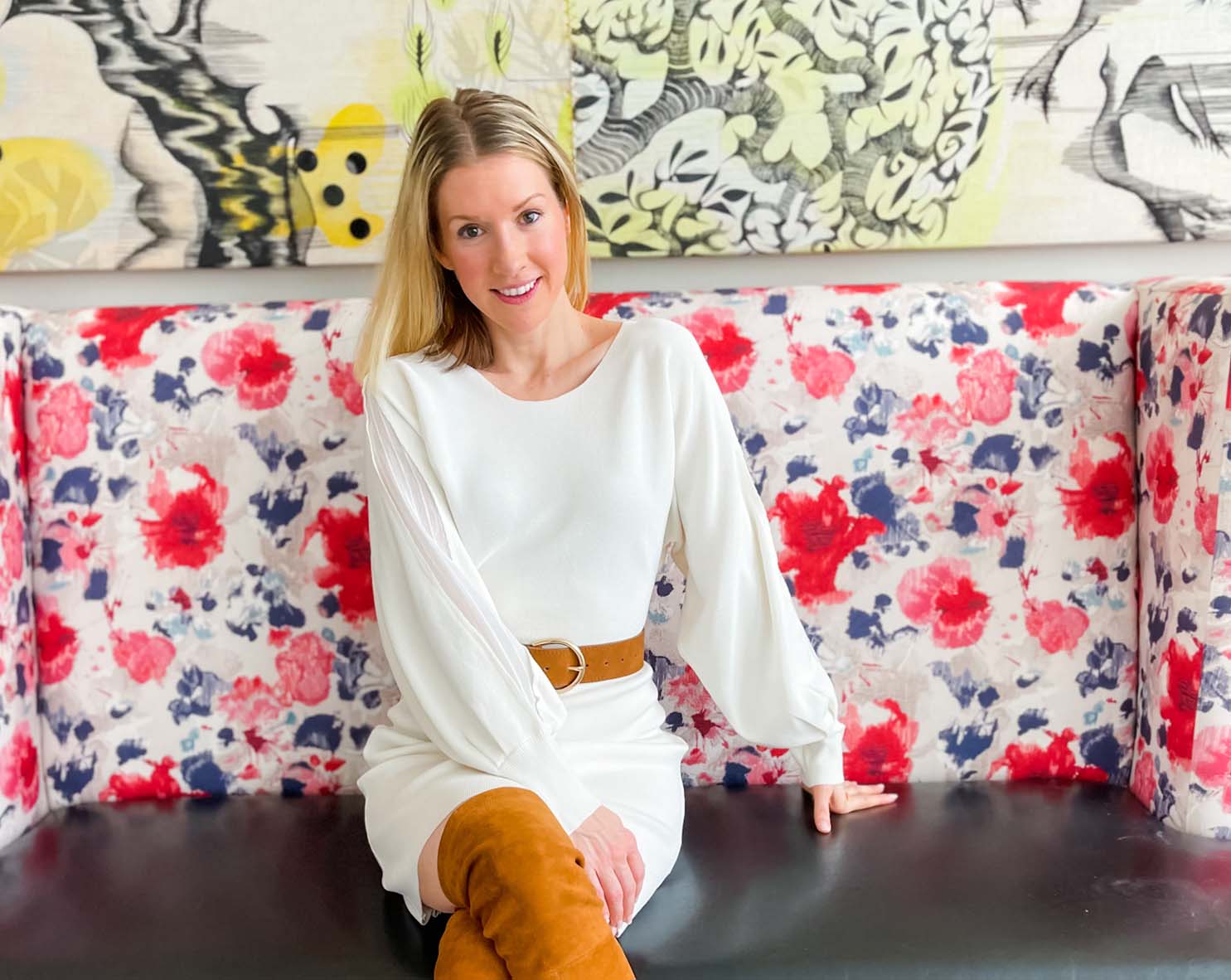 From the time Audrey Pantagis was a little girl, she knew she wanted to be a fashion designer. The principal reason was her grandmother. Whether dressing up as a pilgrim for Thanksgiving, a ghost for Halloween or attired in a special prom gown, Audrey's grandmother was there to stitch and sew her outfits.
After graduating from college with a degree in fashion design, Audrey commuted to NYC to work in the field. When the NY designer closed its shop giving employees an option to move to Tennessee, Audrey took it. This is a girl who refused to give up her dream. While there, she purchased on Craig's List a 1920's vintage tabletop sewing machine as a nod to her goal.
After moving to New Jersey, Audrey pursued free-lance design and even sold pop-ups on a Montclair street corner. In 2019 she started an eComm store and then in January, 2021 she opened her own womens apparel storefront. It had been quite a journey to this point, but as our fearless designer exclaimed, "I was too scared not to try."
Merging functional fashion with feminine styling, every item that Audrey personally selects for her female customers is intended to help them "look and feel amazing from week to weekend."
We love the following paragraph from the Audrey & Elle website: "You might be asking yourself 'So who is Elle?' French for'she', Elle is our muse and the spirited and stylish woman we strive to serve every day. So please, make yourself at home and shop through beautiful styles."
So please, ladies, shop Audrey & Elle on-line or visit Audrey and her rabbit, Bailey, at their 47 S. Park Street, Montclair storefront. You, too, gentlemen. Just because Mother's Day is past, there is nothing stopping you from clandestinely shopping for a special outfit for your spirited gal without leaving home.
After all, grandma knows best!
Follow them on