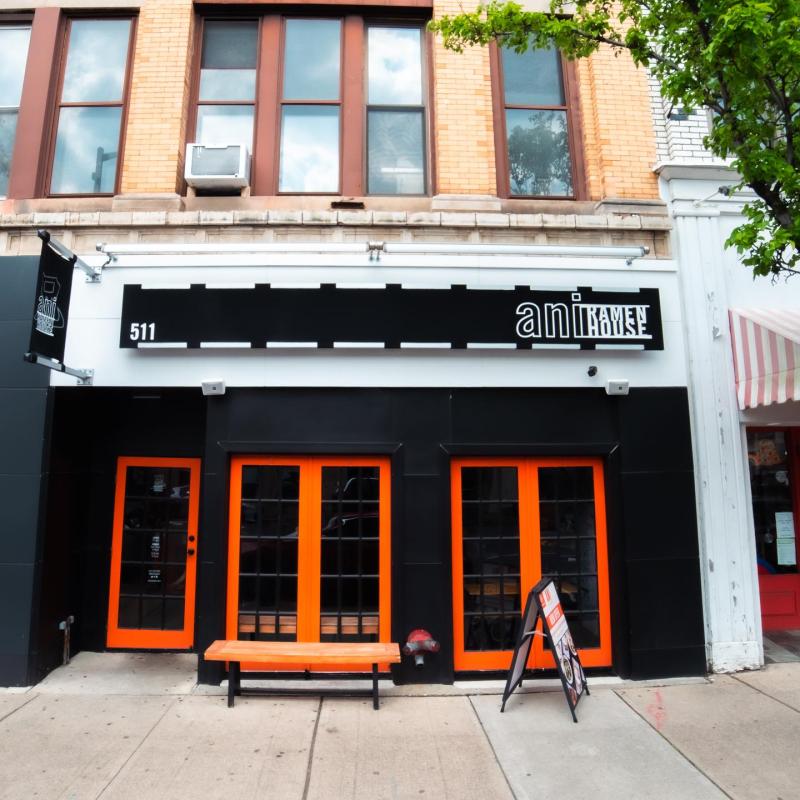 Ani Ramen House is:
Some more
About Ani Ramen House
Ani Ramen: Where Noodles Meet Innovation in Montclair, NJ!

At Ani Ramen, we're not just serving up bowls of delicious noodles – we're crafting an experience that's nothing short of a culinary adventure. Nestled in the heart of Montclair, New Jersey, our ramen haven is where tradition meets innovation, creating a stir in the food scene that you won't want to miss.

With a passion for flavor and a commitment to quality, we've mastered the art of ramen. Our bowls are a symphony of handcrafted broths, artisanal toppings, and noodles that will dance on your taste buds. From classics like Tonkotsu to bold, inventive creations, every slurp is a journey into the soul of Japanese cuisine.

But Ani Ramen is more than just a dining destination; it's a cultural hub where East meets West in the most delightful way. We're here to feed your belly and your imagination. Our chic and lively atmosphere is perfect for gathering with friends, family, or fellow food adventurers. Sip on craft cocktails, savor small bites, and explore a world of flavors in every visit.

As pioneers in the ramen revolution, we're dedicated to sustainability and community. We source locally when possible and strive to leave a positive impact on Montclair. Join us in this culinary revolution, and let's discover the world of ramen together at Ani Ramen – where noodles are our passion, and innovation is our secret ingredient.