Your Ultimate Local Summer Bucket List!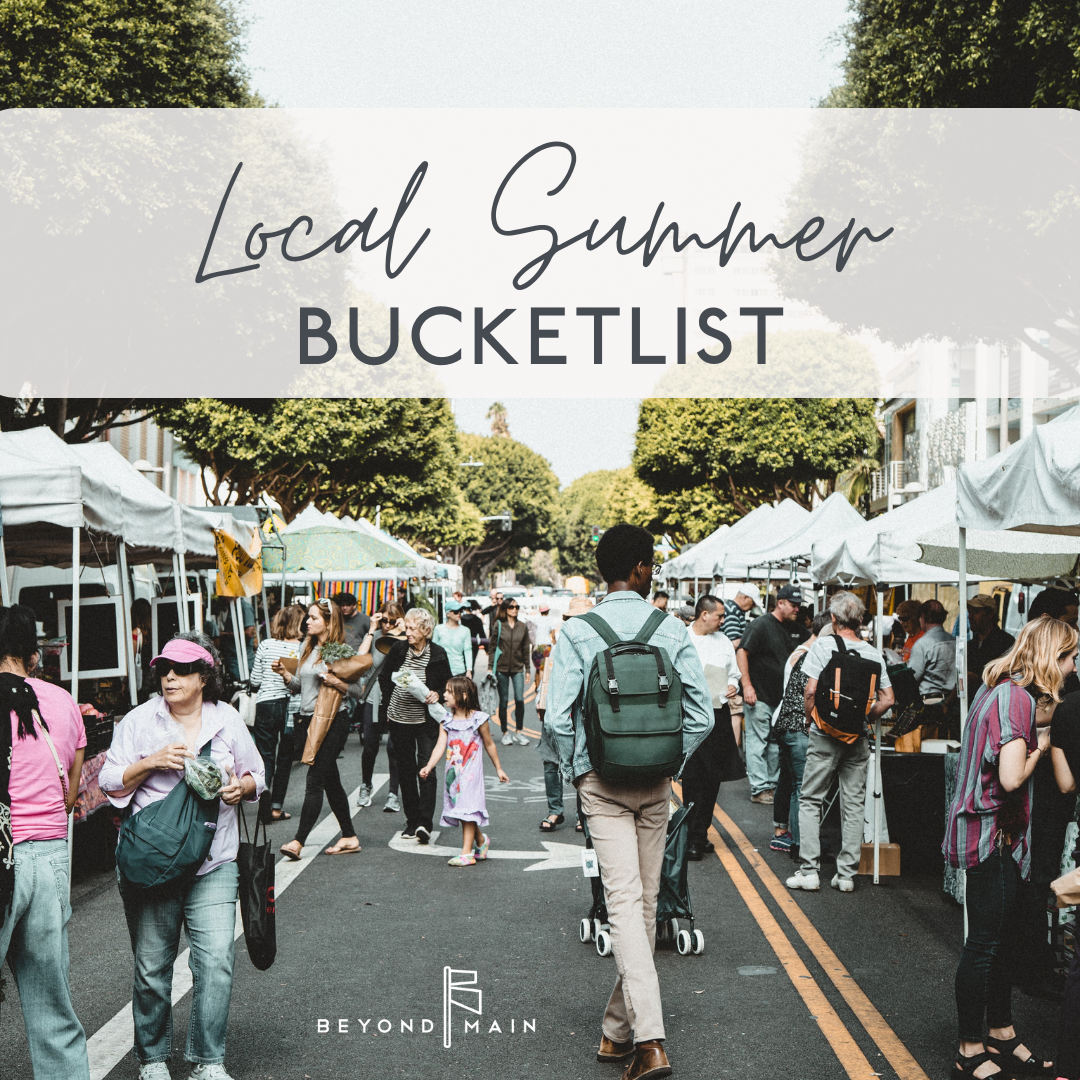 Summer is finally here, and what better way to celebrate the sunny days than by embarking on a journey to discover the hidden gems in our community? As the temperature rises and the days grow longer, it's the perfect opportunity to explore and support the local and small businesses that make our neighborhoods unique. We are sharing our local summer bucket list filled with ideas that will not only help you make the most of the season but also contribute to the growth and vitality of your community.
Visit a Local Ice Cream Shop: Nothing says summer quite like indulging in a scoop of delicious, locally made ice cream. Skip the chain stores and seek out a local ice cream shop.
Explore a Farmers' Market: Embrace the abundance of fresh produce and support local farmers by visiting a farmers' market in your area. Engage with the farmers, learn about their sustainable practices, and take home a basket of locally grown goodness. Farmers' markets are not only a great place to shop but also a wonderful opportunity to connect with your community.
Enjoy Coffee from a Neighborhood Café: Start your mornings with a dose of local charm by grabbing a cup of coffee from a neighborhood café. Whether you prefer a classic espresso or a unique specialty brew, local cafes often have their own signature blends and cozy atmospheres that make your morning ritual truly special.
Dine at a Locally-Owned Restaurant: Treat your taste buds to a culinary adventure by dining at a locally-owned restaurant. From farm-to-table experiences to international cuisine, you'll discover new flavors and support the local economy at the same time.
Browse a Local Bookstore: Leave behind the online giants and browse through shelves filled with carefully curated selections. Engage with knowledgeable staff who can recommend hidden literary gems, attend book signings or author talks, and support the literary community in your area.
Shop at a Neighborhood Boutique: Revamp your summer wardrobe or find unique gifts by visiting a neighborhood boutique. These small shops often carry handcrafted or locally sourced items that you won't find in larger chain stores. From clothing and accessories to home decor and artwork, shopping at a neighborhood boutique allows you to discover one-of-a-kind pieces while supporting local artisans and entrepreneurs.
Take a Stroll Through a Nearby Park: Enjoy the beauty of the outdoors, breathe in the fresh air, and take in the sights and sounds of the season. Many local parks also host events, such as concerts or outdoor movie screenings, providing opportunities to engage with the community and enjoy memorable experiences.
This summer, let's make it a priority to explore and support the local businesses that make our communities thrive. Beyond Main is your go-to resource for discovering and shopping small businesses in your area. So, gather your friends and family, embark on this adventure, and create a summer full of cherished moments that support the heart of your community.