Welcome Montclair, New Jersey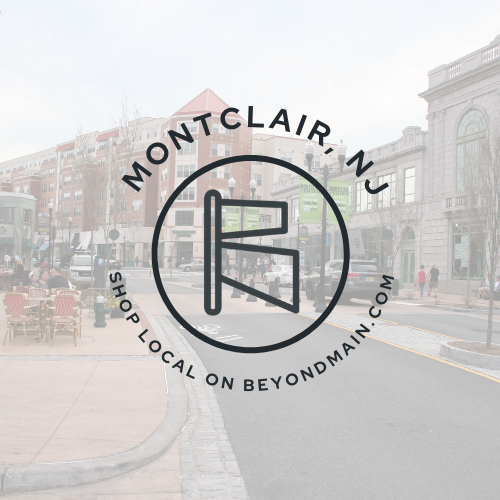 Shopping Local Online is now a thing in Montclair Center
Shopping Local and Supporting Montclair businesses has never been easier thanks to the launch of Beyond Main, the shop local online marketplace.
March 25, 2020 – (Montclair, NJ)
Beyond Main Montclair
an online "shop local" e-commerce site has just gone live in Montclair, NJ. The Montclair Center Business Improvement District (BID) is bringing the online local e-commerce site to town so locals from near and far will be able to shop many of Montclair's small businesses from their homes or mobile devices.
The Montclair Center BID works to keep Montclair Center vibrant and thriving. Montclair Center is an arts and entertainment destination; home to some of the best independent, national, and international retailers; restaurateurs and a magnet for creative businesses. They focus on vibrant streets, economic development, and quality of life.
"We are proud to bring our energetic and exciting businesses to a convenient online platform," said Jason Gleason, executive director of the Montclair Center BID. "Our community prides itself on its creativity and we are delighted to work with Beyond Main on this innovative marketplace."
Now in its third year, Beyond Main's core mission is to use technology to help small businesses and communities thrive in the new era of retail with a convenient way to shop local. It has become increasingly important for small businesses to be visible online and Beyond Main makes it easy for them to do so.
Beyond Main offers easy fulfillment methods, including buy online pick-up in-store, curbside pick up, local delivery, and shipping. Local
gift cards
can be purchased through the site and used at any one of the participating businesses making it a great gifting option. Consumers can now make purchases from multiple Montclair Center businesses using a convenient, consolidated checkout process on the Beyond Main site making it easier than ever to Shop, Eat, and Repeat locally.
Montclair Center BID
is generously subsidizing the first-year subscription and onboarding costs for Montclair businesses to join the platform with grant funds that they received earlier this year through Main Street NJ.
Merchants on Beyond Main Montclair include retailers, restaurants, hair salons, dance studios and more. A complete listing of the shops that have already launched on the Beyond Main e- commerce site can be accessed
here
.
"Montclair is a thriving business district and we couldn't be more proud of this partnership," says Kate Giovambattista, Beyond Main's Founder. Giovambattista continues, "We are facing the realities of the aftermath of COVID, where one in five small businesses closed in 2020 and third- party e-commerce giants continued to grow. When you shop local, 50% of every dollar stays in the community compared to just 1% when you buy from large e-commerce. Montclair Center BID is leading the way in giving back to the business community."
###
About Montclair Center BID
The Montclair Center Business Improvement District (BID) is a 501c3 not-for-profit
organization established in 2002 by the local business community to enhance and promote downtown Montclair as a regional shopping, dining and entertainment destination.
Representing over 300 retailers and restaurants along Bloomfield Avenue and nearby
adjacent streets, the BID is a Nationally Accredited Main Street Community that partners with businesses, nonprofits, landlords and government to make Montclair Center a vibrant place to eat, work, shop, live and play.
About Beyond Main
Beyond Main is a shop local mobile technology company based in Summit, NJ. The company utilizes technology to enhance convenience and service around shopping and supporting local businesses through software as a service subscription model. Beyond Main is a female-founded company that is focused on the long-term impact small business has on communities.
# # #
For more information about the Montclair Center BID please contact Jacqueline Apicella at 973-509-3820
For information about Beyond Main, please call Bridget at 312-813-2210 or email bridget@beyondmain.com. The Beyond Main team is available for interviews and follow-up inquiries.