Main Street Collective Call: Marketing Your Small Business Online with Dawood Media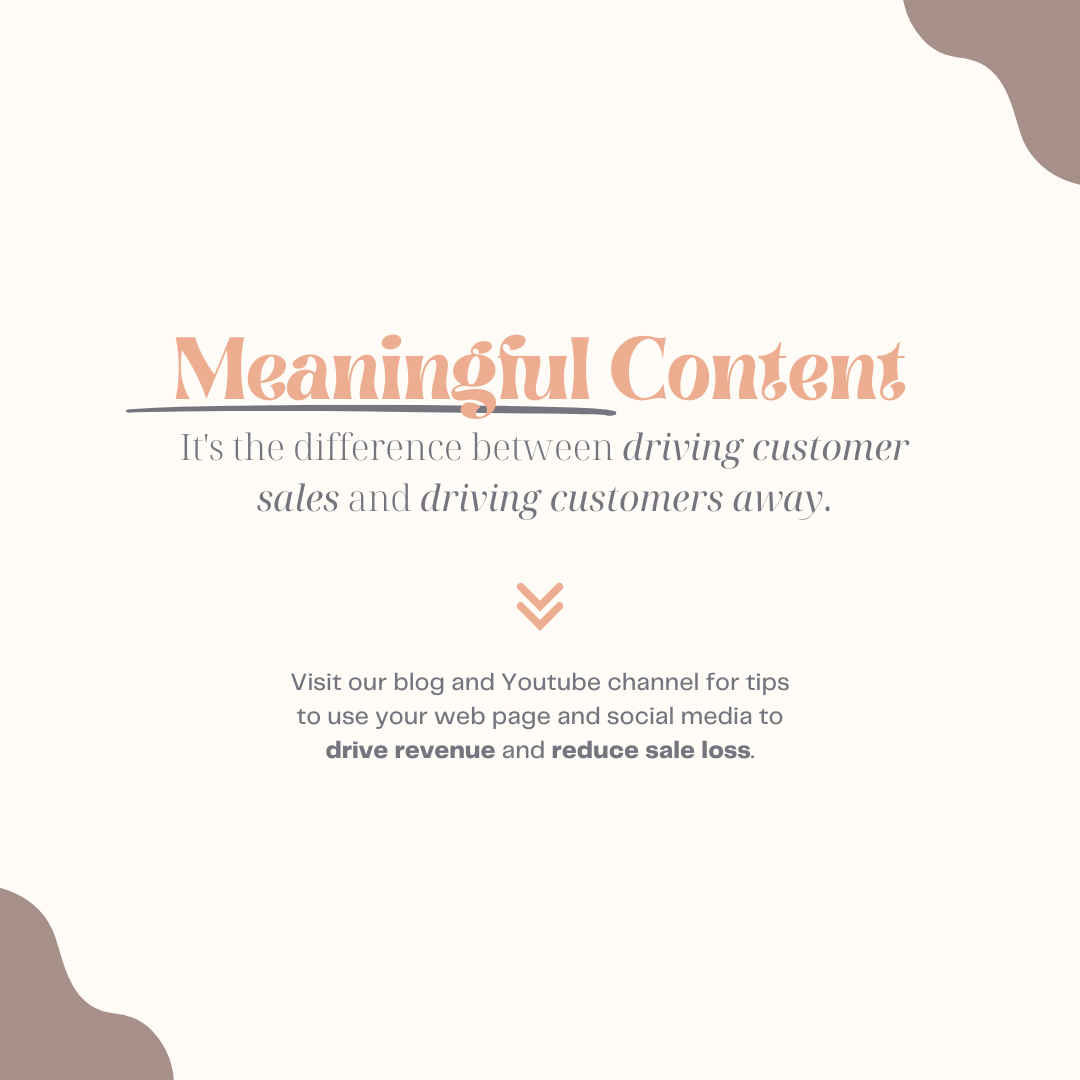 Do you find your social media and website efforts aren't generating sales? In a recent Main Street Collective call, the founder of Dawood Media, Dannah Dawood shares tips on how to turn online marketing efforts into increased revenue.
In this week's collective conversation, Dannah Dawood, the founder of Dawood Media takes us through online selling and marketing strategies to drive sales. Dawood Media is a woman-run digital marketing agency focused on developing a strong online presence for small and medium-sized businesses. Services include social media marketing, branding, graphic design, photography, and website development. Dannah reveals the strategies her team implements, giving listeners insight on how to successfully market online for their own businesses.
Dannah begins with an emphasis on the organization and details of your site and the impact they can have on either increasing online sales or quickly turning visitors away. Here are the strategies Dawood Media uses to design websites that sell:
Ensure photos look professional and accurate to the actual product. Dannah suggests 3-5 photos with a simple background, showcase of angles, proper lighting, and appropriate sizing.

Make certain that your product description leaves customers without questions. Never assume site visitors know anything about your product or brand.

Prevent overwhelm with a simple display and navigation. Dannah refers to the Glossier webpage below which uses minimal elements to show about 15 different products.



After all the work you've done to bring traffic to your site, the next step is ensuring traffic translates to sales and that customer carts aren't abandoned before purchase. Here are Dannah's suggestions for reducing friction in the checkout process.
Remember, to be thorough with the setup of your site to maintain the customer's attention all the way through the purchase timeline. Dannah says that abandoned carts are inevitable no matter how seamless the checkout process is. To get customers back to their cart and into the checkout process, she suggests e-mail automation in which you remind the customer of the items they left behind and even provide an incentive to complete the purchase.
Dawood Media's biggest service is social media content creation. Dannah notes that "while having a brand identity is essential, you want to make content that tells a story". Before posting, she encourages businesses owners to ask themselves, "What is the value/purpose behind my content?". Creating based on purpose will keep your content meaningful and relevant to your followers.
To further build a seamless customer experience, walk your followers through your page with a clear, intriguing bio. This should include including a hook, link to your site, and share option as shown in Lush Cosmetic's Instagram Bio.
Offer additional guidance with an FAQ highlight or chat button. Dannah says that asking for opinions, replying to all comments and DMs, and creating shareable content can show followers that their interaction is valuable and encourage engagement.
Lastly, Dannah points out the importance of Search Engine Optimization (SEO), or how website traffic comes through search engines. Optimizing SEO words can increase the discovery of your page by relevant customers and set you ahead of the game. Good news! Beyond Main already does this for your shop. For managing on your own, Dannah recommends following the SEO basics:
Simple website structure

Working links for all pages

Meta Title and description

Polish written copy
Dawood Media's marketing strategies improve customer satisfaction throughout their online journey. E-commerce has become more prominent than ever and is most often your customer's first impression. Let's make it a good one!
Follow Dawood Media for more online marketing tips on Instagram and Facebook.
Visit DawoodMedia.com
Join our next Main Street Collective Call HERE.
Watch this Main Street Collective Conversation and others HERE.