Business Spotlight: Bully Bowtique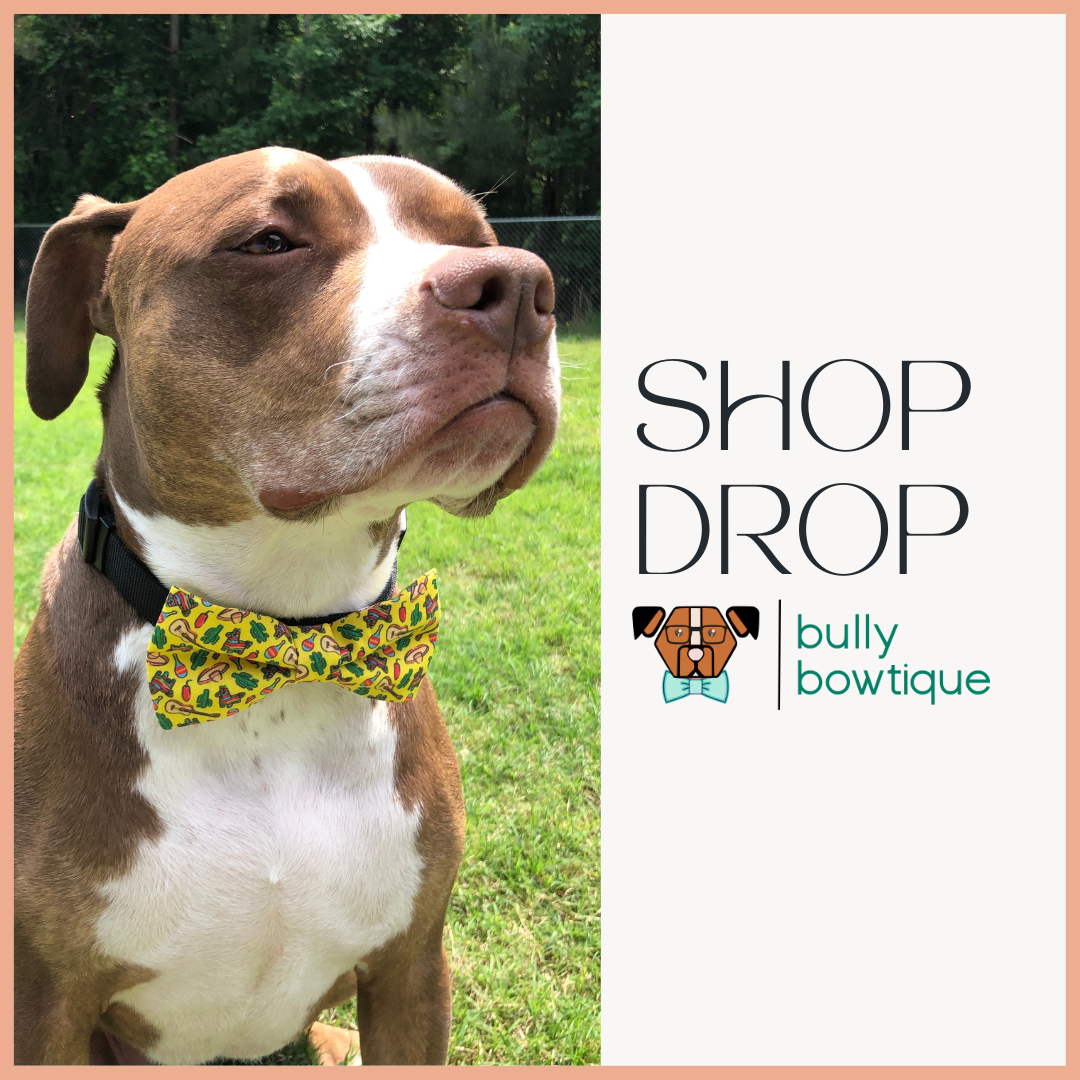 We are thrilled to welcome Bully Bowtique to South Carolina's new statewide e-commerce platform, WeShopSC.com, powered by Beyond Main.
Bully Bowtique is a dog lifestyle company founded by Kelly and her canine companion Kemba. Kelly worked in the retail industry for 16 years with the goal of eventually opening her own store. At 30, she decided to return to school to get a bachelor's degree in Business Administration from the University of South Carolina-Aiken. After graduating, she still wasn't quite sure what type of business she wanted to start, so she continued working in the corporate world.
Along the way, Kelly adopted Kemba, a sweet, people-loving pitbull mix. Despite his charm and friendly nature, Kelly noticed how people would shy away from Kemba or walk on the opposite side of the street. With a mission to show the world just how fun, loving, and friendly Kemba was, Bully Bowtique was born.
Even though Kemba loved people, he didn't feel the same about having to wear clothing or bandanas so Kelly got creative and began making bow ties for Kemba's collar. The bow ties were made so all you have to do is slide it right onto your dog's collar. A simple and easy way to spruce up your pup's style without them noticing. Bow ties became Kemba's signature look, he is always wearing one and as time went on more and more people began asking Kelly not only about the bow tie but also became eager to pet Kemba, realizing just how friendly and loving he is. Since opening Bully Bowtique almost 2 years ago, Kelly has expanded her product line now including accessories for both dogs and humans!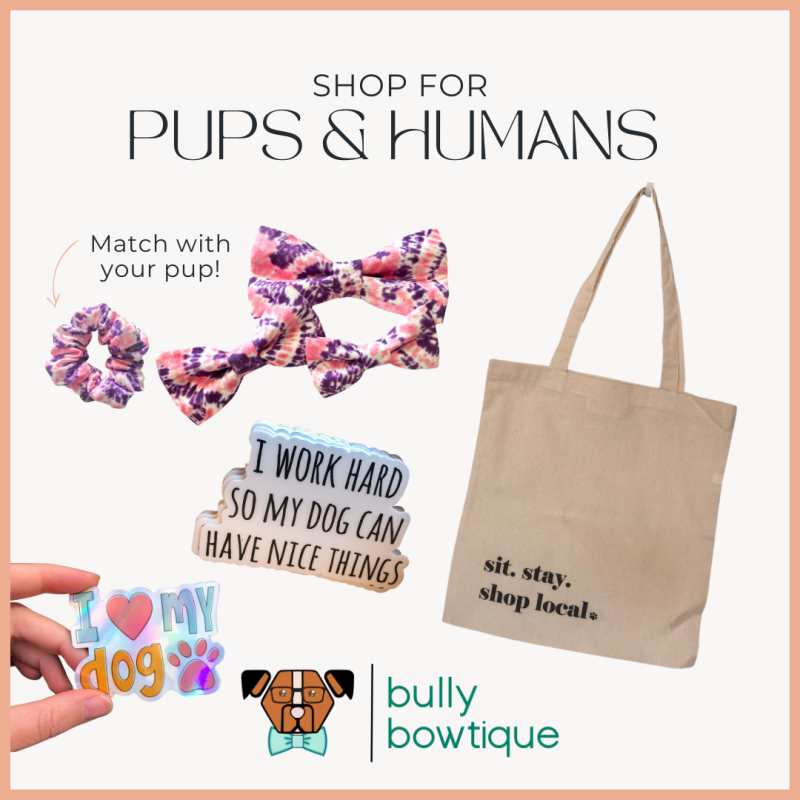 You can now shop Bully Bowtique's full line of bow ties, matching scrunchies, shirts, stickers, and tote bags on
the
South Carolina Marketplace
.