Business Spotlight: Bumbleroot Design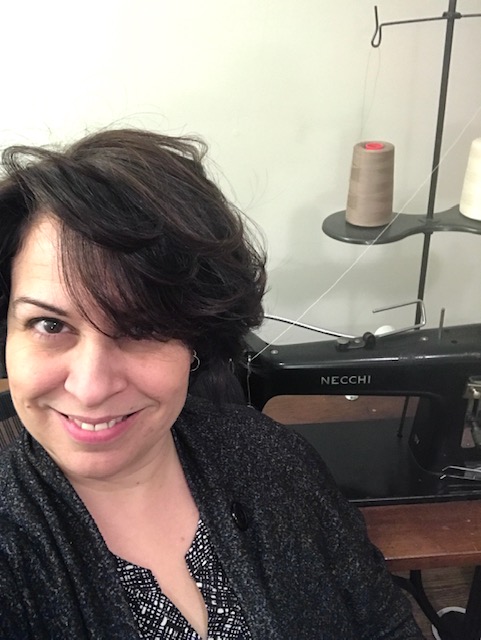 What do technical writing, culinary school, roman shades and vintage sewing machines have in common? Probably nothing…unless you are Cristina Phaneuf.
What does she love most? Sewing on her vintage machines. In her words, "I love the look of older machines, the click-clack sound they make when sewing, and knowing that they have a history. I look at my machines and wonder, 'What did you sew before? What have you lived through?'"
And thus was born her Summit-based fabric and design business, Bumbleroot Design, in November, 2017.
Two years prior, Cristina and her husband Brian had moved into a house with a great many windows that needed window treatments. She taught herself how to make roman shades. She was enamored of the process, the weighty fabrics, and the precision required in measuring and stiching. After completing this process, she began making one-of-a-kind throw pillows and aprons. She still fabricates these items along with handbags and wallets for Bumbleroot. She even creates her own handbag designs so customers can make their own bags at home.
We won't wade into the technical writing or culinary/pastry bit, but you get the point. This is a very independent woman with a multi-faceted history and a thirst for learning and creating - and a curiosity to discover what other people think about her work.
Cristina's goal has always been to stay local so Etsy is not for Bumbleroot Design but Beyond Main – the Local Shopping Marketplace – is.
"I love the concept that small, local businesses are associates rather than competitors. We need to support each other, and Beyond Main helps by presenting a united space for local shoppers."
We couldn't craft a sentence better than that.