Sip 'n' Sing Out Montclair Collaborations!
Join Vanguard Theater and Out Montclair for a spine-tingling evening of music and merriment at our upcoming "Sip 'n' Sing" scary musicals October 27th!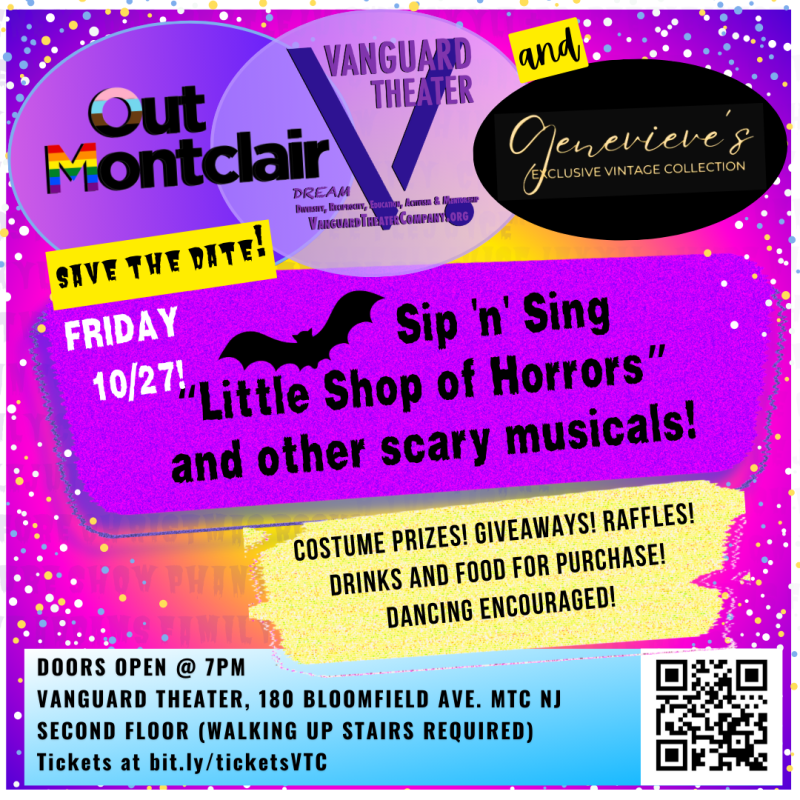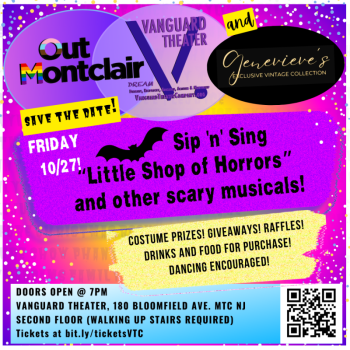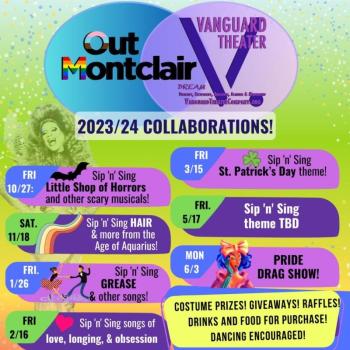 Details

Date: October 27
Time: 7PM - Food and Drink Available for purchase!
Venue: Vanguard Theater, 180 Bloomfield Ave. Montclair, Second Floor (Walking up stairs required)
Ticket Info: bit.ly/ticketsVTC

Bring your friends, your love for musical theater, and your vocal chords! Sing along, sip your favorite beverage, and join our talented performers on a haunting musical journey!
Vanguard Theater Company
Founded in 2015 by veteran actors and educators Janeece Freeman Clark and Daryl Stewart, Vanguard Theater Company is a unique 501(c)(3) committed to changing the narrative through theater dedicated to DREAM: Diversity, Reciprocity, Education, Activism & Mentorship.
180 Bloomfield Avenue, 2nd floor
Montclair, NJ 07042
9.89 mi. away