Chocolate Platter
Surprise a loved one with a one of a kind hand dipped chocolate platter. It can contain chocolate covered pretzels, ore's, marshmallows, chips, fresh created chocolate truffles, caramel nut turtles, brightly colored non-pareil chocolates and so much more all in white, milk, or dark chocolate.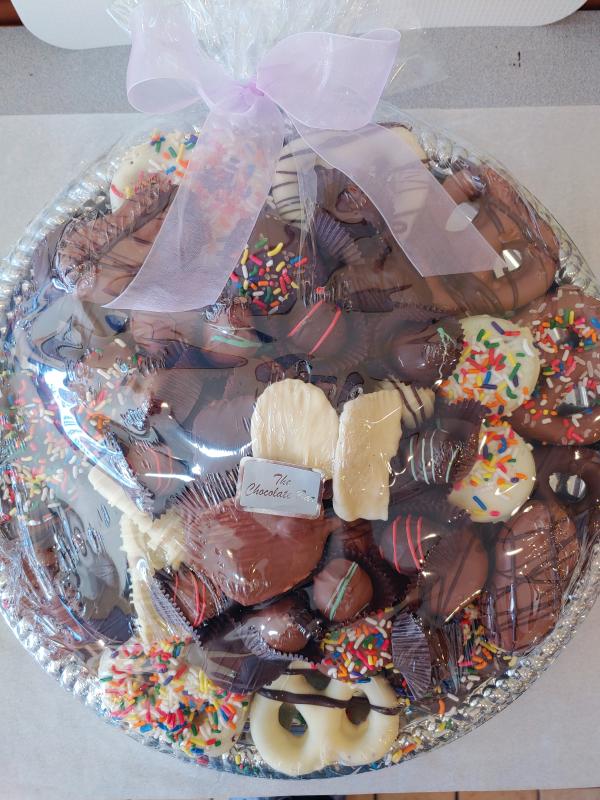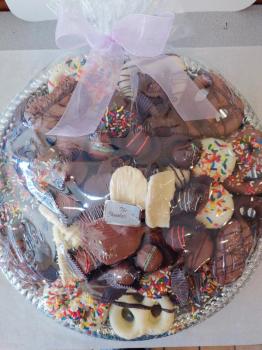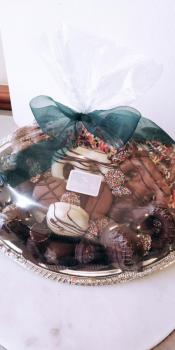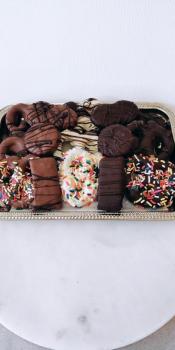 Details
All Platters come with an assortment of milk dark and white chocolate sprinkle and non-sprinkle. There is also gluten and nuts on each platter. Please call store directly and receive verbal or written conformation if there are any changes that need to be address, we may be able to accommodate you. (908) 389-9000
It is important to keep chocolates in at least 70 degrees to avoid damaging chocolates.
Please bear in mind ALL CHOCOLATE MAY HAVE COME IN CONTACTS WITH NUTS AND OR GLUTEN.
---
The Chocolate Bar
Neil Grote, Jr. is the founder and has been the owner/operator of The Chocolate Bar, located in the heart of downtown Westfield, for over 16 years. The Chocolate Bar is your number one destination for authentic Italian gelato, hand-dipped chocolates, and specialty beverages. All of our products are made with only the freshest, most wholesome ingredients, daily to satisfy whatever your sweet tooth craves. Neil brings over 28 years of experience as a chocolatier to the shop, having managed a chain of gourmet chocolate stores in Boston, MA, before returning to his hometown of Westfield. The skills, integrity, and quality that go into making these truly unique confections are what sets The Chocolate Bar apart and allow us to provide our customers with a one-of-a-kind experience. Currently at the shop, we are not open for people to enter the store at this time. Safety is our priority for our customers. We have a take out window where people can view our chocolates from the outside and place their orders that way or you can pre-order here for pick up. All of our staff are required to wear masks and gloves to serve and package all of our sweet treats. On this site we have a limited menu but if you take a stroll down Quimby Street, we have exactly what your craving. Like our signature hot chocolate, Hand dipped Strawberries and creamy Gelato made in house!
112 Quimby Street
Westfield, NJ 07090
20.11mi.