Cupid Love Bombs
Cupid Love Bombs! Assorted confections with a sweet note/card. Drop them on a friend's doorstep to spread love & sweetness every where!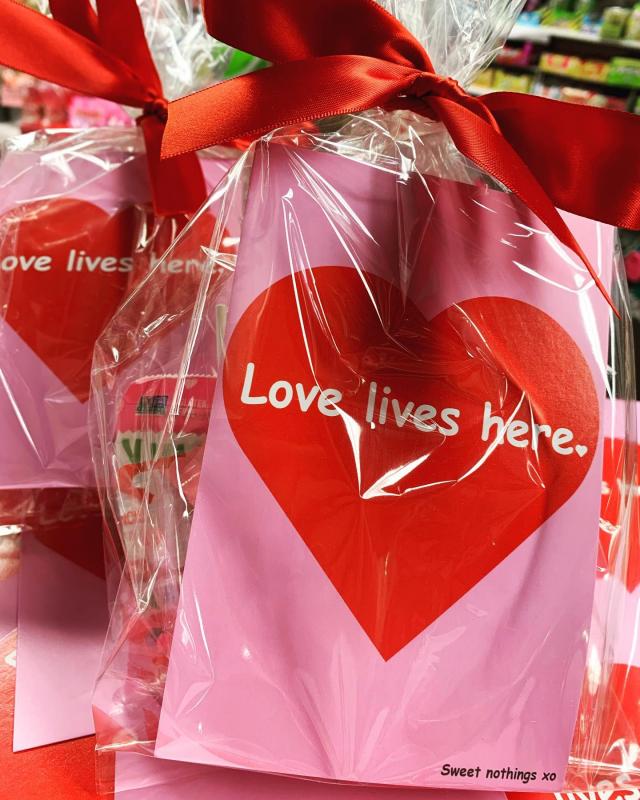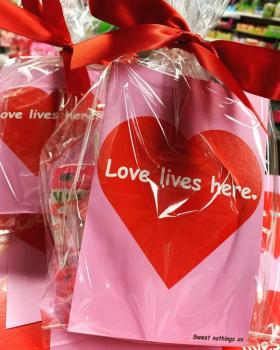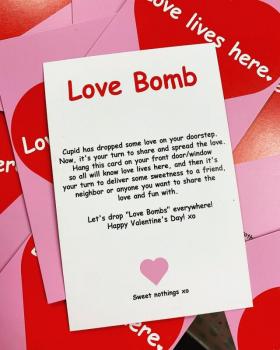 Details
Cupid Love Bombs are sweet little packages filled with tokens of confection for your friends and neighbors. Pick up a bag and drop one on a friend's doorstep. The sweet little card, included, describes the premise behind the package and encourages others to spread love and sweetness. Once the package is received, hand the card on your front door or window to let all know "Love Lives Here"
Contents may vary in each package. For custom filled Cupid Love Bombs, please stop in or call the shop at 908-522-0888. Please note: While we make every attempt to keep this site up to date, some items may sell out before we have a chance to update.
Sweet nothings
Sweet nothings is the Sweetest Spot in Town featuring a carefully curated collection of confections, chocolates, candies, truffles and gift items. All of our offerings are thoughtfully selected and packaged with attention to detail...Whether you are entertaining, gifting or indulging...Sweet nothings will have just what you want and need... Our gift baskets are unique and "flavorful" and always custom designed. Sweet nothings' client gifts have been said to be "memorable," "clever," and "the best gifts ever received." Sweet nothings is also pleased to offer you personal and home accessories as well as gadgets and goods that are whimsical, useful, graceful and always tasteful. Sweet nothings. Where nothing is ordinary and everything is extraordinary. Please note: Contact Sweet nothings directly for store policies at 908-522-0888. Inventory may sell out before we are able to update this site.
26 Beechwood Road
Sweet nothings
Summit, NJ 07901, US
19.61 mi. away
More Items
From Sweet nothings