Surf Wax
You'll love our signature scent with a pineapple base, it will have you thinking of surfing, friends, family, and of course the beach. Our best seller! Surf's Up Candles are created with our highest quality 100% natural soy wax. They are carefully hand wicked and hand-poured in small batches using one-of-a-kind fragrance oils inspired by life at the Jersey Shore. Our candles feature a cotton wick to ensure a smooth, clean burn.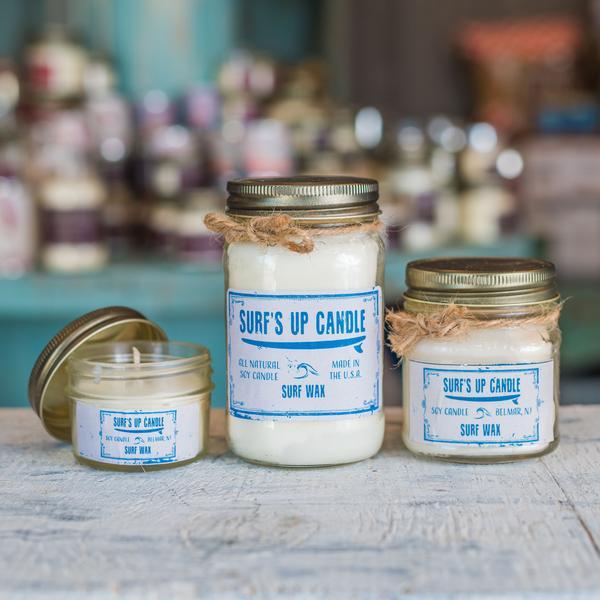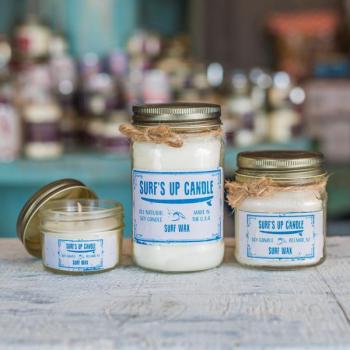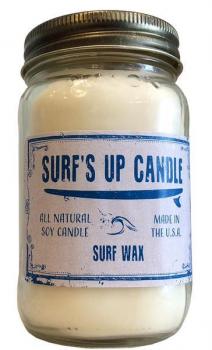 Details
Surfs Up Candle are all-natural soy wax, no dyes, paraffin, lead or petroleum content

Hand-poured in small batches using custom created scents.. feature a paper and cotton wick for clean even burning

16 oz reusable mason Jar burns approx. 80 hours
---
The Rebecca Collection
The Rebecca Collection is a three-story boutique located in the heart of beautiful Bernardsville, New Jersey. It is a store that prides itself on customer service. Filled with a collection of unique gifts, clothes, and accessories, The Rebecca Collection is your source for one-stop shopping. The Rebecca Collection is always ahead of the trends. Gifts can be found for all types and of all ages. We guarantee that you will never be disappointed. In addition to all the gift items and clothes that we sell, we do custom gifts including; signs, stationery, pillows, glassware, jewelry, and much more! We also sell Amusement Games such as Pinball Machines, Video Arcades, and many other Arcade Games for the home. Give us a call or stop in and we will always be glad to help you! We offer local delivery, shipping nationwide, and gift wrapping. We offer the utmost in customer service! Please contact us for our shipping prices. We take all major credit cards except Discover.
2 Mine Brook Road
Bernardsville, NJ 07924
30.65mi.