Ginger Orange Teriyaki Sauce
This sweet, sour, and oh-so-satisfying teriyaki sauce is infused with ginger, orange juice, chili peppers, and dark chocolate. Try it with your favorite meats, on veggies for grilling, mixed with mayo for a tangy dipping sauce, or tossed into your favorite stir-fry! 13.5 oz. bottle #2602C $14 Allergy Information: Contains Soy and Wheat. May Contain Milk, Egg, Peanuts and Tree Nuts.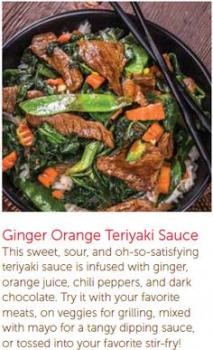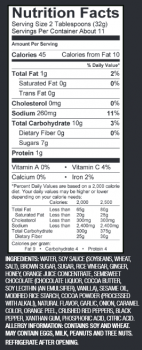 ---
A Crown and Co.
Shop my online boutique or visit me at any of my local pop-up events. A Crown & Co. offers a sweet selection of high quality custom curated products. All products ordered thru this site must be shipped. We have a flat rate 5.50 shipping!
4 Joan Drive
Stanhope, NJ 07874
39.65mi.