Brass Ganesha with Throne
Ganesh is depicted with an elephant's head on a human body and in the Hindu tradition he is the son of Lord Siva and the Goddess Parvati. He is known as the Remover of Obstacles and is prayed to particularly when people are beginning a new enterprise or starting a new business.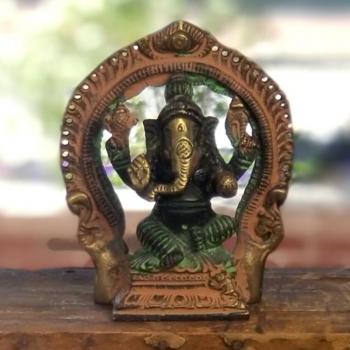 Details
Height: 3.5" Width at Ears: 2.75"

Brass, made in India.
---
Culture Couture
Culture Couture is for the conscious lifestyle consumer who strays from mass market trends and values ethically crafted clothing, gifts, and accessories. We also specialize in plants and planters, spiritual tools and statuary, incense, candles, and other special treats for the home and body.
53 Church St
Montclair, NJ 07042
13.07mi.