Patricia & Paul Artisans of Fine Oils and Balsamics
Traditional Balsamic
All natural Aged Traditional Balsamic Vinegar Our finest grade of aged balsamic condimento from Modena, Italy is produced in the Traditional Style. It is aged using the Solera System for up to 18 years in chestnut, oak, mulberry and ash barrels. With 4% acidity, it exceeds Four Leaf Quality with an astonishingly high natural density of 1.28+. This spectacular density comes naturally without thickeners or added sugar, from a lengthy aging process and cooking in copper kettles. It is exceedingly rich, complex and dense and pairs beautifully with any olive oil in our collection. Use for vinaigrettes, glazes, marinades, bread dipping, drizzling over fruit, vegetables or to marinate meat and poultry. Our naturally infused balsamic condimento is caramel color-free, free of added sugar or thickeners and aged in the wood barrels of the traditional Solera Method in Modena, Italy.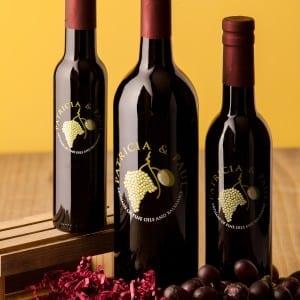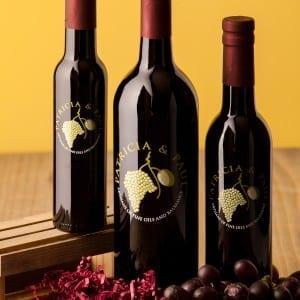 ---
Patricia & Paul Artisans of Fine Oils and Balsamics
Longtime local residents Patricia & Paul, with their daughter Erin, have created a warm and inviting environment that affords their guests the opportunity to explore and sample their huge collection of over 60 imported and domestic Extra-Virgin Olive Oils and Balsamics from around the world. With her undergraduate and graduate degrees in Nutrition, Patricia has made it her top priority to offer her clientele the freshest and purest products available to ensure that they are receiving all the nutritional benefits inherent in olives. The Patricia & Paul team will greet you warmly and assist you as you sample the array of EVOO, Fused and Infused Oils as well as their delicious Balsamics from Modena Italy. The team is very passionate and dedicated to making your experience both enjoyable as well as educational and will offer you many pairing and practical cooking suggestions. In addition to the best EVOO and Balsamics available Patricia & Paul, who love to entertain with their large family and friends, has sourced an abundant array of mouthwatering specialty pesto, award-winning pasta, Harney Teas, The Spice Lab Sea Salts, French Linen, imported Spanish pottery, all natural fruit spreads and wonderful cookbooks that all make for the perfect gifts.
20 Elm Street
Westfield, NJ 07090
20.14mi.