Beekman 12.5 oz Goat Milk Lotions
Honeyed & Orange Blossom - Inspired by the mock orange hedge that lines the Beekman property, this citrusy lotion infuses dry hands with a burst of fresh moisture. Specially blended sparkling white nectarine and nourishing honey deliver optimal hydration and moisture. Lotion comes in a 12.5 fl oz bottle. Arcadia - Take yourself to a pastoral paradise with the country sweet scent of this healing salve. Goat milk, jojoba, and shea butter offer velvety moisture, while fresh notes of jasmine and clematis revive dry skin back to a naturally refreshed state. Lotion comes in a 12.5 fl oz bottle. Honeyed Grapefruit - Though we've become nose-blind to some farm smells, we hope to always be able to smell the refreshing scent of this lotion. Hydrating touches of guava and red grapefruit leave a sparkling sweet scent, while reparative shea butter ensures lasting moisture. Lotion comes in a 12.5 fl oz bottle. Fig and Leaf - Fig leaves and goat milk are both known for their skin-restoring properties, so we put them together for a powerhouse of skin-replenishing goodness. Sweetly scented with fresh fig extracts, this goat milk body lotion combines lavender oil with other botanical ingredients for a clean and gentle moisture. Lotion comes in a 12.5 fl oz bottle.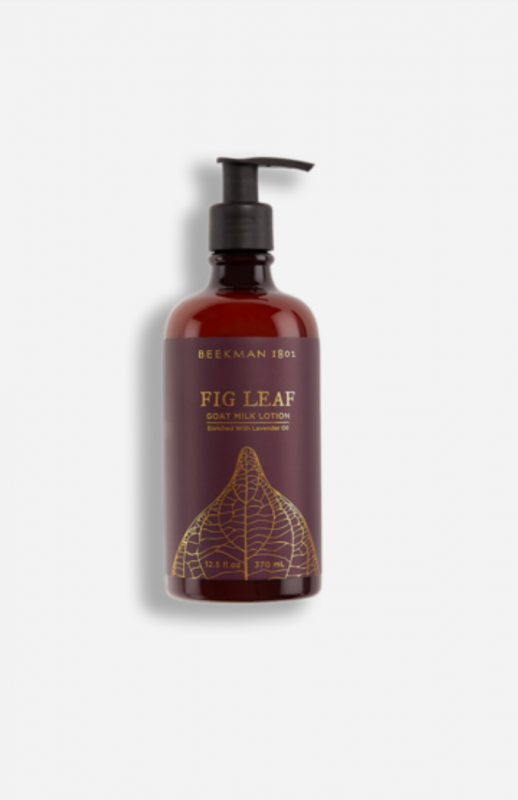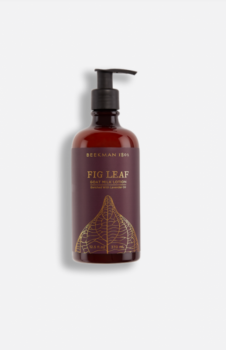 ---
The Rebecca Collection
The Rebecca Collection is a three-story boutique located in the heart of beautiful Bernardsville, New Jersey. It is a store that prides itself on customer service. Filled with a collection of unique gifts, clothes, and accessories, The Rebecca Collection is your source for one-stop shopping. The Rebecca Collection is always ahead of the trends. Gifts can be found for all types and of all ages. We guarantee that you will never be disappointed. In addition to all the gift items and clothes that we sell, we do custom gifts including; signs, stationery, pillows, glassware, jewelry, and much more! We also sell Amusement Games such as Pinball Machines, Video Arcades, and many other Arcade Games for the home. Give us a call or stop in and we will always be glad to help you! We offer local delivery, shipping nationwide, and gift wrapping. We offer the utmost in customer service! Please contact us for our shipping prices. We take all major credit cards except Discover.
2 Mine Brook Road
Bernardsville, NJ 07924
30.65mi.