Mer Sea Merrakesh Collection
Available in two Moroccan scents, our 6.35 oz moisturizing square bar soap is hand-tied in sun-washed colors and patterns printed on organic cotton. We call this wrapped-and-ready-to-give. Formulated with a rich blend of cocoa seed butter, shea, and olive oil, this bar soap delivers a luscious lather to gently cleanse skin while leaving it feeling soft and nourished.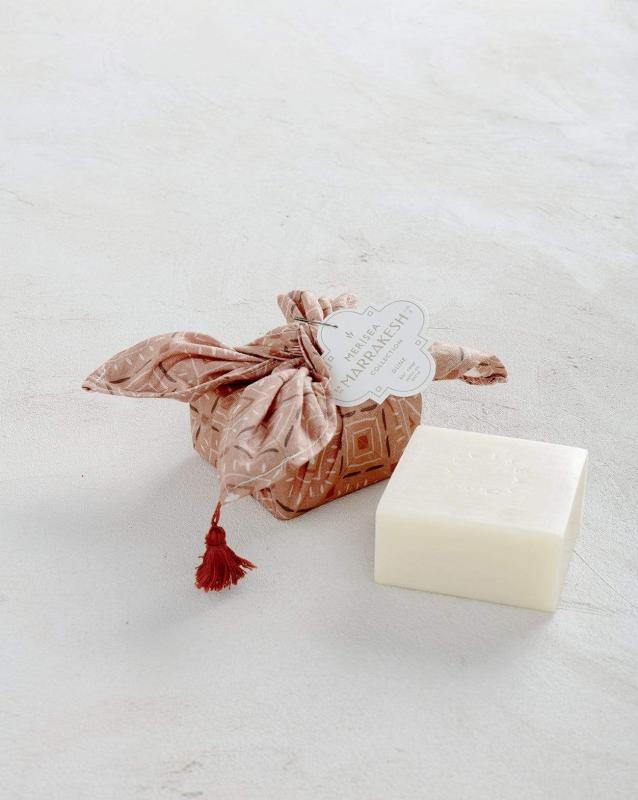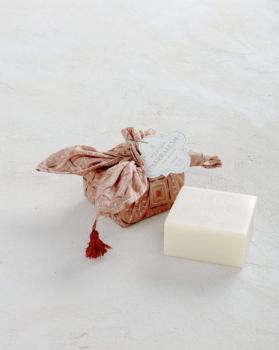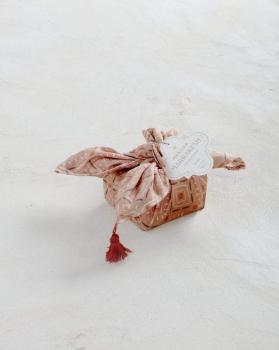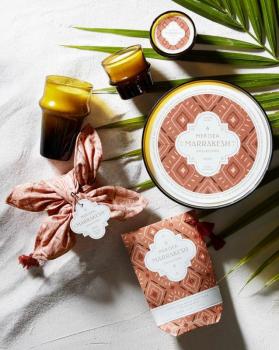 Details
Made in the USA

DUNE
NECTARINE | MUSK | PATCHOULI
Dreams are made of sand and sun.

Like the mysterious Moroccan desert, Dune will carry you away on a warm, desert breeze and into the alchemy of an ancient world.

MOROCCAN MINT
SPEARMINT | BERGAMOT PEEL | DAMASK ROSE
With herbal tones of sweet spearmint, bergamot peel and damask rose, everything about our Moroccan Mint says let's slow down and appreciate the moment.

Mimi & Hill Design Studio + Shop
Hillary Kaplan and Miriam Silver Verga are all about finding the perfect balance in design. After careers in fashion design and interior design publishing they started M&H Design in 2011 to create authentic, unique spaces that speak to their clients' individuality. Their approach as partners balances a room with carefully collected vintage pieces, custom items made for your living space by skilled artisans and affordable accessible items purposefully curated to reflect the homeowner's style. ​ M&H believe that a home should reflect the diverse individuality that every family has, without comprising cohesion or elegance. It should tell a story—your story—and M&H pride themselves on uncovering the perfect details to create a space expressive of you and your family. ​ Your home, designed through our eyes, will be classic and at the same time current. Intimate moments are as well thought out and designed as grander spaces for gracious entertaining. The color palette will be clean but rich. Cool colors will adore the balance of their warm counterparts. It will be full of personality but not full of clutter. Stylistically it will be a juxtaposition of modern lines with warm and timeless elements. Most importantly, it will be a reflection of your best self.
227 Elmer St
Westfield, NJ 07090, US
19.93 mi. away