Hyssop Beauty Face Wash
DESCRIPTION: Hyssop Beauty creates rose hydrosol + white willow bark tincture in-house. These fresh and powerful ingredients create a face wash that is clarifying yet gentle and hydrating. This formula is highly concentrated and only a pea-sized amount is needed for a rich creamy lather. Rose hydrosol balances the skin's pH levels, protects against free-radicals, soothes inflamed and irritated skin, and tones the skin. Rose hydrosol is excellent for aging skin, acne-prone skin, dry skin, and irritated, angry skin. It is an antioxidant, antibacterial, and very hydrating, promoting a rosy glow. Hyssop Beauty's rose hydrosol is made in-house using steam distillation. White willow bark (salix alba) a natural gentle exfoliant and has a clarifying effect on pores. It contains salicin, an anti-inflammatory which may reduce irritation and redness while providing an antimicrobial effect. White willow bark is very soothing to the skin and may have a calming effect on acne and angry skin. 4.0 fl oz | 118 ml glass bottle. Please see details for more information.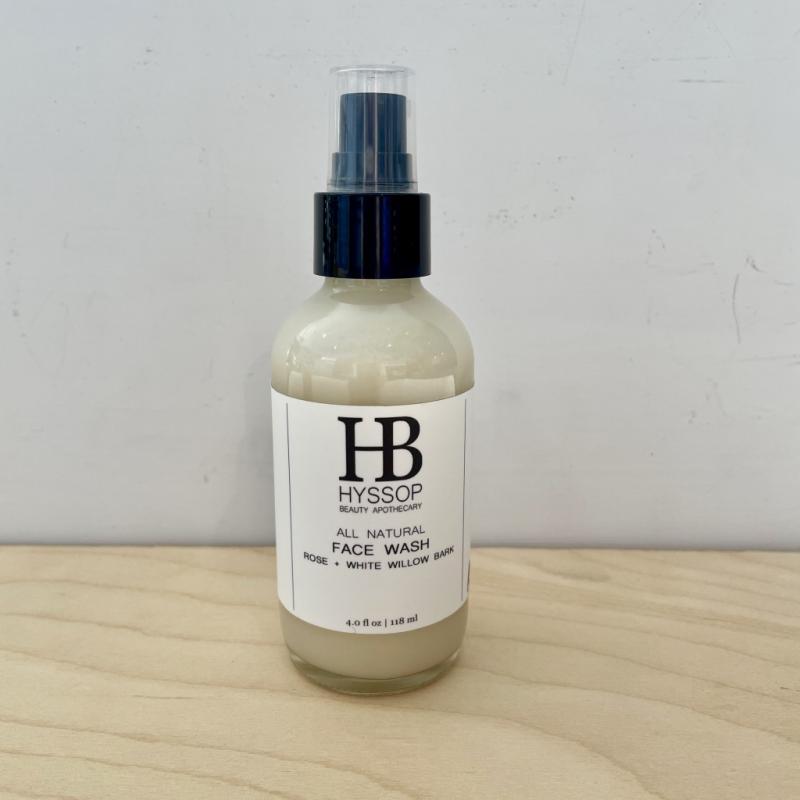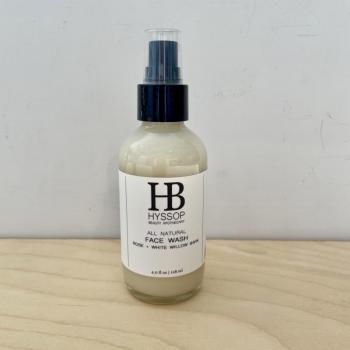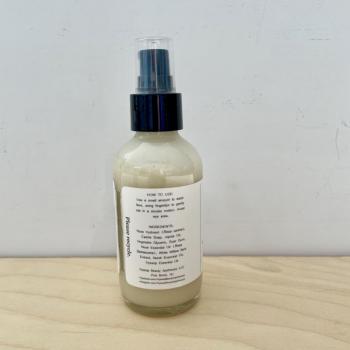 Details
DIRECTIONS: Use a small amount to wash face, using fingertips to gently rub in a circular motion. Avoid eye area.

DISPOSAL: Bottle can be returned to Sustainable Haus for a 50 cent rebate. Bottles are cleaned, sanitized and reused by Hyssop Beauty Apothecary.

IMPACT: Many beauty products are packaged in plastic and may contain petroleum based ingredients with limited disclosure. This product is packaged in glass and contains all-natural, fully disclosed ingredients.

INGREDIENTS: Rose Hydrosol (Rosa canina), Castile Soap, Jojoba Oil, *Vegetable Glycerin, Guar Gum, Rose Essential Oil (Rosa Damascena), White Willow Bark Extract, Neroli Essential Oil, Hyssop Essential Oil
*responsibly sourced
Sustainable Haus Mercantile
A unique zero waste, refill and home goods store located at 221 Broad St. Summit, with parking available. We carry over 50 refillable products and over 300 zero waste solutions. Our Sustainable Haus brand items are made in Summit, NJ and we specialize in upcycled textiles to make everyday napkins, wipes, not paper towel, tea towels and more. We are also at Summit Farmers Market, every Sunday 8-1, and soon at Scotch Plains Farmer's Market Saturdays.
221 Broad St
Summit, NJ 07901
19.19 mi. away