Sustainable Haus Baby & Kids Hooded Towel - Organic Cotton
DESCRIPTION: Hand Made in Summit, NJ, these large, fun, organic cotton, hooded bath towel measures 30" x 54" plus hood and is about 9.5" tall by 8" deep and gives plenty of room for growing kids. NOTE: these may take up to 2 days to fill order as they are often made to order. See also bigger inventory on website, and you may request any of those in stock variations. These are designed for babies and kids or all ages. They are warm, absorbent and healthy organic with a touch of whimsy that will give your home spa like luxury. Babies will be swaddled and kids will love the design and comfort until the teenage years. (Friends use these with favorite pets when the kids are grown.). Please see details for more information.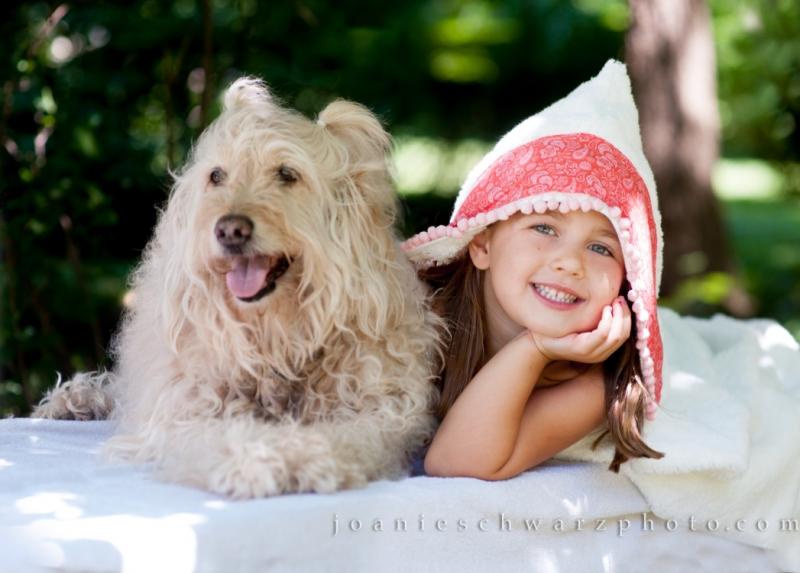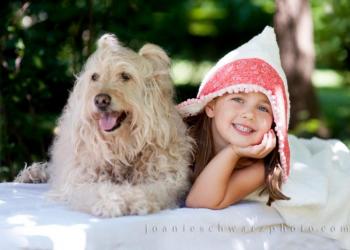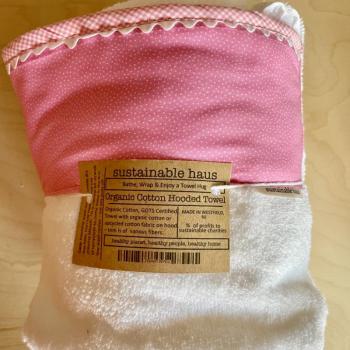 Details
DIRECTIONS: Wash in Warm water, do not bleach or add fabric softeners. If any loops get a small pull, just carefully snip it the pull. 

IMPACT: Organic cottons help to reduce the chemicals used in the farming process and the chemical dyes as well. Organic cotton is always a healthier choice especially for children. See also our pajama selections. 

DISPOSAL: Recycle with fabrics. 

INGREDIENTS: Towels are 100% organic cotton, fair trade and Global Organic Textile Standard (GOTS) certified and fabrics/trim are upcycled or organic cottons.
Sustainable Haus Mercantile
A unique zero waste, refill and home goods store located at 221 Broad St. Summit, with parking available. We carry over 50 refillable products and over 300 zero waste solutions. Our Sustainable Haus brand items are made in Summit, NJ and we specialize in upcycled textiles to make everyday napkins, wipes, not paper towel, tea towels and more. We are also at Summit Farmers Market, every Sunday 8-1, and soon at Scotch Plains Farmer's Market Saturdays.
221 Broad St
Summit, NJ 07901
19.19 mi. away