ESM Mystery Box
Book/Shirt/Funko/Buttons
Custom East Side Mags Mystery Box! Perfect for any comic book fan! Includes a graphic novel, East Side Mags t-shirt, Funko POP figure and three buttons.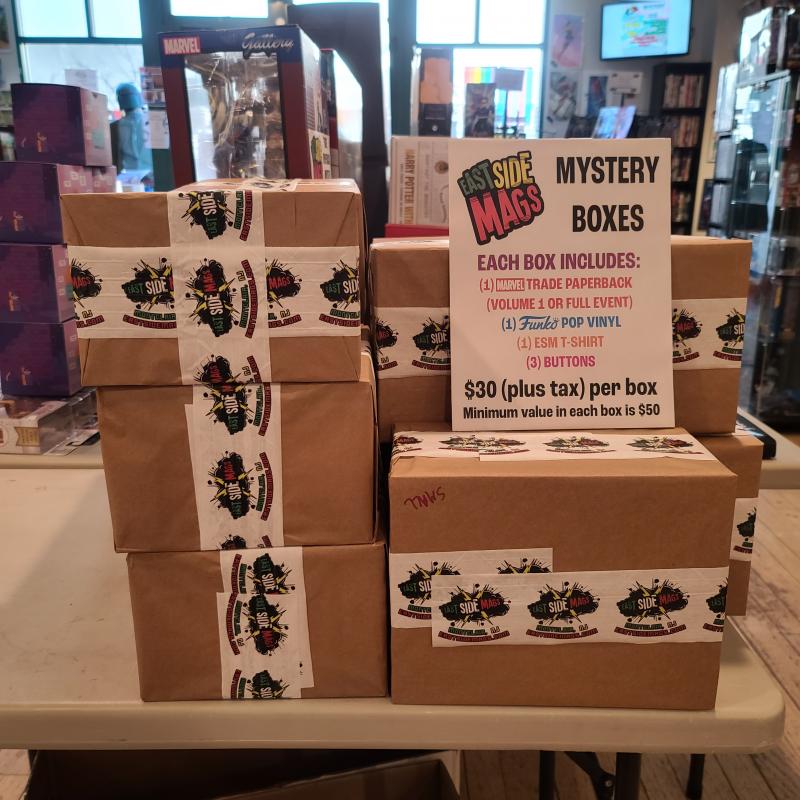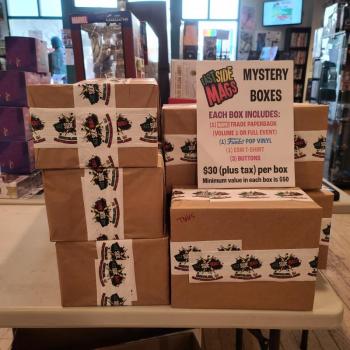 Details
Each box includes: (1) MARVEL trade paperback graphic novel (either Volume 1 of a series or a full story in one book), (1) Funko POP Vinyl figure, (1) East Side Mags t-shirt and (3) buttons. Minimum value for the contents of the mystery box is $50!!!
East Side Mags
NJ's #1 Comic Shop! Community-focused, fun and exciting! Specializing in new & vintage comics, graphic novels, toys, collectibles, Pokemon & Magic the Gathering cards, Dungeons & Dragons, statues and more! We also offer drawing classes for kids called Saturday Morning Cartoon Club as well as 100% original D&D campaigns! Located near the corner of South Fullerton and Bloomfield Ave in Montclair, NJ - across the street from Villalobos and less than a 2 minute walk from Church St.
491 Bloomfield Ave
Suite 102
Montclair, NJ 07042
9.82 mi. away