Orchid Pout with Elixir and Narcisist Liner Kit
Orchid Pout is a Blende PowerFULL edition and one of our best "House Blendes". Perfection when you want that perfect POP of color. We've encorporated two gel liners to take you from Day to Night.Just one lipstick but 2 totally differnt shades. How to do it: Line your entire lip but leave about a fingers size spot open on the lower lip in the middle. Then go over the entire lip with Orchid Pout! Day time use the ever popular Elixir Gel liner, then to completely change the look for nighttime use our Narcissist Gel Liner. Not only will the lipstick stay on longer with our gel liners but you get 2 looks with one lipstick!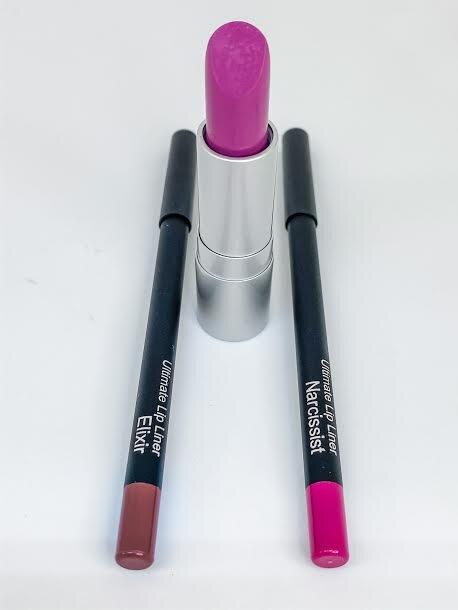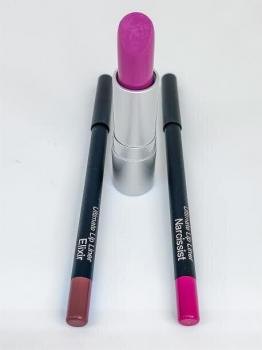 Blende
BLENDE HANDCRAFTS LUXURIOUS VEGAN MAKEUP FORMULATED FOR YOUR UNIQUE COLORING AND COMPLEXION. AT BLENDE WE CATER TO EACH UNIQUE AND BEAUTIFUL WOMAN BY CREATING CUSTOM NATURAL MAKEUP EXCLUSIVELY FOR HER. Due to the holidays and COVID disruption, please be advised shipping times could be delayed.
106 Elm Street
Westfield, NJ 07090, US
20.15 mi. away