Ultimate Blende Skincare Set
Blende Serum-100% Organic-LOTS OF ORGANIC HYALURONIC ACID AND EMU OIL AS WELL AS GRAPE SEED OIL,AVOCADO OIL AND JOJOBA OIL Blende Double Up Eye Makeup Remover: - Vegan & No Synthetic Fragrance, No Synthetic Dyes, No Parabens, No Petro Chemicals and No Phthalates. Blende Organic Sugar Lip Scrub-Delicious, sugar exfoliator in a rich balm base gently buffs away dryness, flakiness & chapping. Enriched with potent hydrating and nourishing conditioners to prepare lips for effortless application of color and gloss. This delightful, vanilla-mint scented balm leaves lips softer, smoother and oh-so-kissable. Blende Exfoliating Enzyme Scrub-Dual-action facial scrub. Micro-beads and enzymes from Papaya Extract revive tired skin and help remove dull surface cells. FORMULATED WITHOUT PARABENS.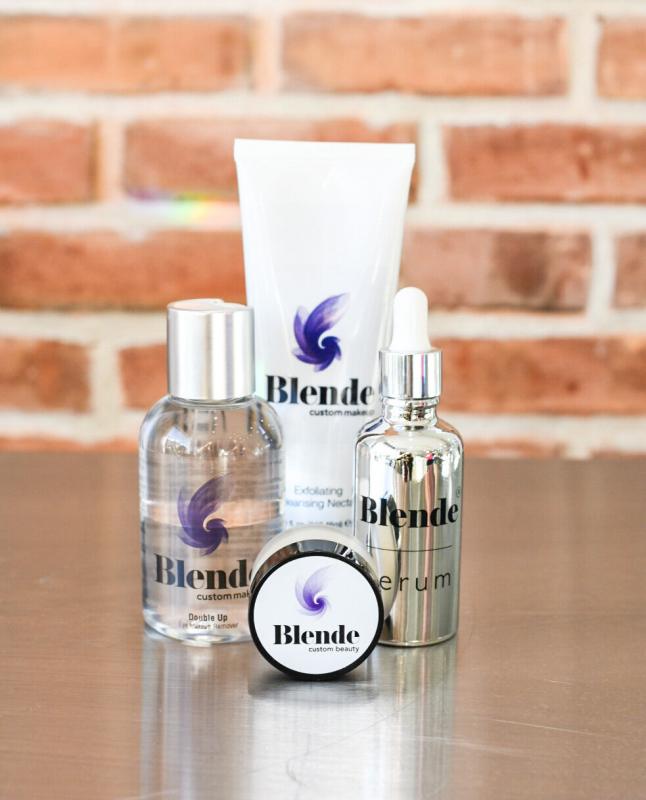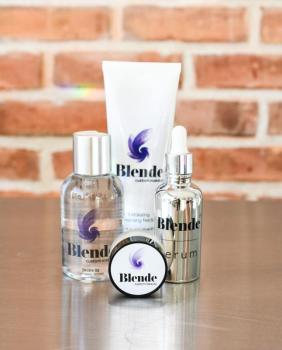 Blende
BLENDE HANDCRAFTS LUXURIOUS VEGAN MAKEUP FORMULATED FOR YOUR UNIQUE COLORING AND COMPLEXION. AT BLENDE WE CATER TO EACH UNIQUE AND BEAUTIFUL WOMAN BY CREATING CUSTOM NATURAL MAKEUP EXCLUSIVELY FOR HER. Due to the holidays and COVID disruption, please be advised shipping times could be delayed.
106 Elm Street
Westfield, NJ 07090, US
20.15 mi. away