Beekman 12.5 Hand and Body Wash
Arcadia - Catch a whiff and be transported to a harmonious wilderness! Creamy goat's milk moisturizes parched skin, while earthy notes of clematis and jasmine deliver a euphoric scent. Hand and body wash comes in a 12.5 fl oz bottle. Fig and Leaf - Goat milk and lavender oil lock in moisture and gently cleanse tired skin while aromatic notes of sweet fig leave you smelling like the child of a Greek god. Hand and body wash comes in a 12.5 fl oz bottle. Honeyed Grapefruit - Creamy goat milk, guava and grapefruit join forces to deliver moisturizing suds that gently cleanse and hydrate, leaving skin feeling soft and smelling sweet. Hand & Body Wash comes in a 12.5 fl oz bottle. Honey and Orange Blossom - Feel as fresh as a farm blossom, even if your skin is a delicate flower. Our aromatic blend of honey, rosemary verbena, citrus peel and creamy goat milk melts deep into skin for maximum moisture and a gentle cleanse—perfect for sensitive skin. Hand & Body Wash comes in a 12.5 fl oz bottle.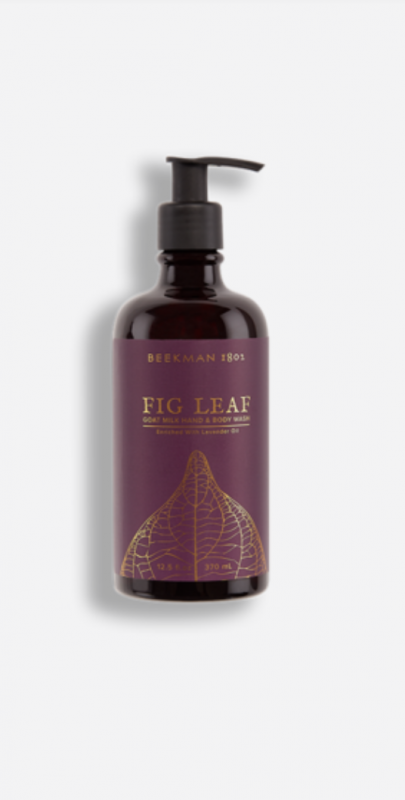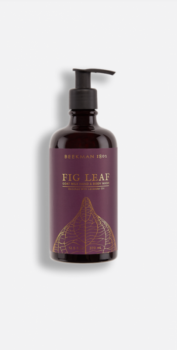 ---
The Rebecca Collection
The Rebecca Collection is a three-story boutique located in the heart of beautiful Bernardsville, New Jersey. It is a store that prides itself on customer service. Filled with a collection of unique gifts, clothes, and accessories, The Rebecca Collection is your source for one-stop shopping. The Rebecca Collection is always ahead of the trends. Gifts can be found for all types and of all ages. We guarantee that you will never be disappointed. In addition to all the gift items and clothes that we sell, we do custom gifts including; signs, stationery, pillows, glassware, jewelry, and much more! We also sell Amusement Games such as Pinball Machines, Video Arcades, and many other Arcade Games for the home. Give us a call or stop in and we will always be glad to help you! We offer local delivery, shipping nationwide, and gift wrapping. We offer the utmost in customer service! Please contact us for our shipping prices. We take all major credit cards except Discover.
2 Mine Brook Road
Bernardsville, NJ 07924
30.65mi.