The Olive Oil & Vinegar Lover's Cookbook
Inspiring recipes for the olive oil and vinegar aficionado in a gorgeously photographed book—these are the absolute best ways to elevate the flavour of your fare using fresh flavoured olive oils and white and dark balsamic vinegars.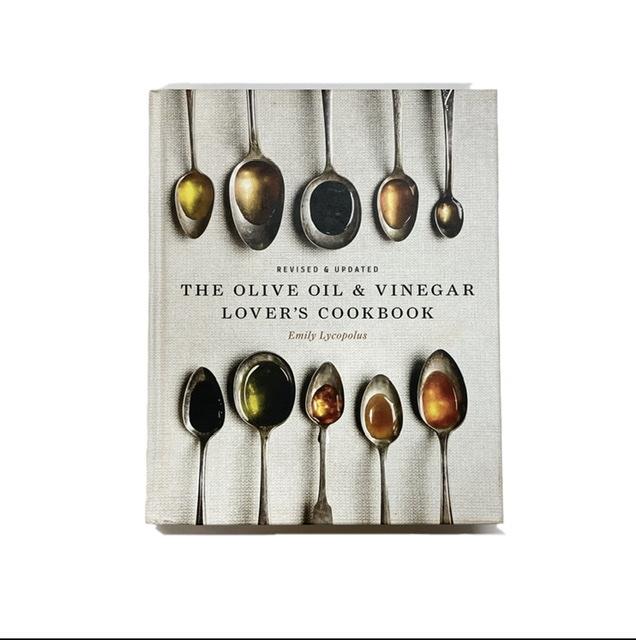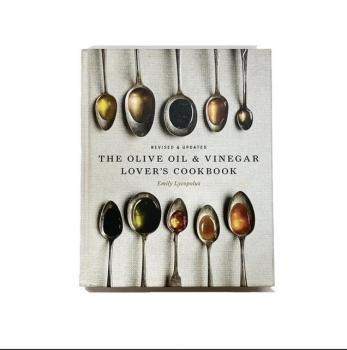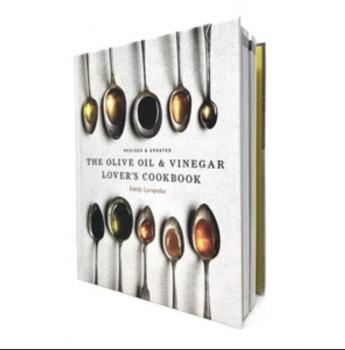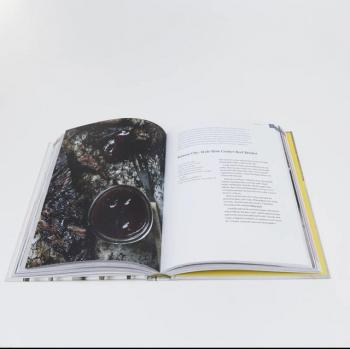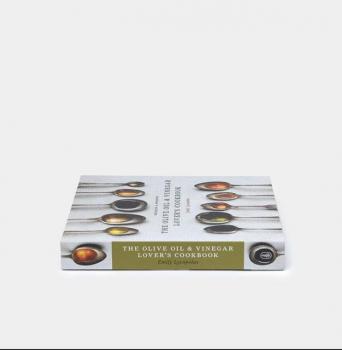 Details
Have you recently become enamoured with fresh and flavoured extra-virgin olive oil, infused olive oil, and flavoured balsamic vinegars, only to take them home and wonder: what exactly do I do with them?

These are simple but gratifying recipes that use 50 of the most popular and widely available olive oil and vinegar products to amplify the flavour in all kinds of dishes including appetizers, salads, soups, main dishes, baked goods, and desserts. You'll also find inspiration to expand your repertoire once you learn the basics of flavour pairing. With sections on ways to experiment with marinades, salad dressings, brines, and even cocktails, you'll never run out of ways to use your favourite products. Every recipe is guaranteed to take your dish from ordinary to exceptional.

The Olive Oil and Vinegar Lover's Cookbook provides you with possibilities that are truly endless.

About the Author
Emily Lycopolus is a recipe developer, the author of six olive oil-focused cookbooks, a level two olive oil sommelier, and the co-founder of eatcreative.ca, a food-driven creative content agency, and the founder of The Olive Oil Critic (oliveoilcritic.com). Her family owns an olive grove in central Italy, where her love of olive oil began. She lives in Victoria, BC.


---
Patricia & Paul Artisans of Fine Oils and Balsamics
Longtime local residents Patricia & Paul, with their daughter Erin, have created a warm and inviting environment that affords their guests the opportunity to explore and sample their huge collection of over 60 imported and domestic Extra-Virgin Olive Oils and Balsamics from around the world. With her undergraduate and graduate degrees in Nutrition, Patricia has made it her top priority to offer her clientele the freshest and purest products available to ensure that they are receiving all the nutritional benefits inherent in olives. The Patricia & Paul team will greet you warmly and assist you as you sample the array of EVOO, Fused and Infused Oils as well as their delicious Balsamics from Modena Italy. The team is very passionate and dedicated to making your experience both enjoyable as well as educational and will offer you many pairing and practical cooking suggestions. In addition to the best EVOO and Balsamics available Patricia & Paul, who love to entertain with their large family and friends, has sourced an abundant array of mouthwatering specialty pesto, award-winning pasta, Harney Teas, The Spice Lab Sea Salts, French Linen, imported Spanish pottery, all natural fruit spreads and wonderful cookbooks that all make for the perfect gifts.
20 Elm Street
Westfield, NJ 07090
20.14mi.