Audrey Pouch
Not your average pouch, Audrey kicks things up a notch with extra-luxe fabric and special details that feel festive and merry day or night. Great as a slim clutch or tossed inside a larger bag for extra organization, Audrey sits upright on its own and has a small finger loop for easy grab and carry.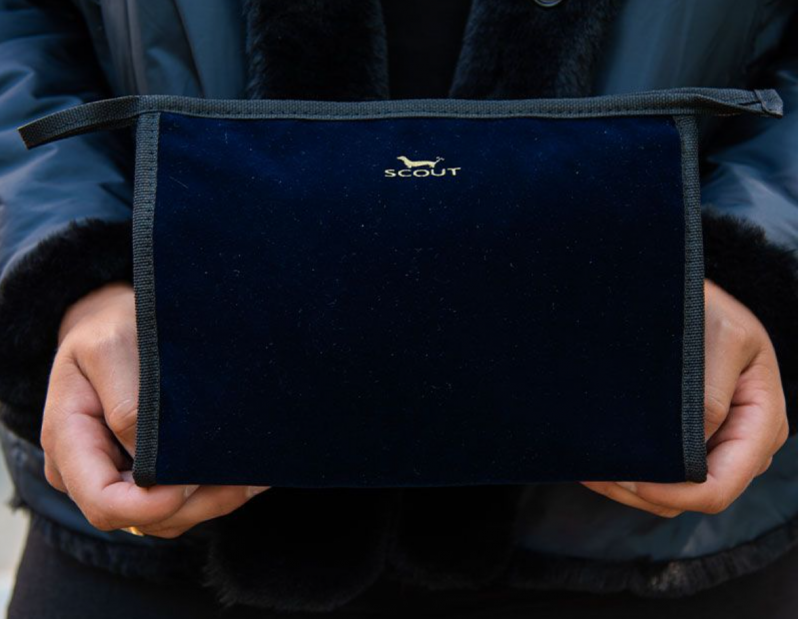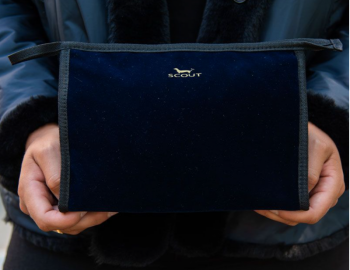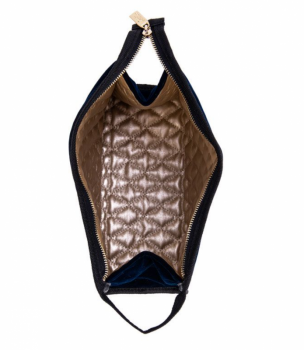 Details
Material quilted poly twill
Height 6.5"
Depth 3.5"
Width 9"
Does it zip? Yes, it zips closed
Does it have pockets? No pockets
Can I monogram? No
Liner Color
---
The Rebecca Collection
The Rebecca Collection is a three-story boutique located in the heart of beautiful Bernardsville, New Jersey. It is a store that prides itself on customer service. Filled with a collection of unique gifts, clothes, and accessories, The Rebecca Collection is your source for one-stop shopping. The Rebecca Collection is always ahead of the trends. Gifts can be found for all types and of all ages. We guarantee that you will never be disappointed. In addition to all the gift items and clothes that we sell, we do custom gifts including; signs, stationery, pillows, glassware, jewelry, and much more! We also sell Amusement Games such as Pinball Machines, Video Arcades, and many other Arcade Games for the home. Give us a call or stop in and we will always be glad to help you! We offer local delivery, shipping nationwide, and gift wrapping. We offer the utmost in customer service! Please contact us for our shipping prices. We take all major credit cards except Discover.
2 Mine Brook Road
Bernardsville, NJ 07924
30.65mi.