Vehicles Wooden Chunky Jigsaw Puzzle
Wooden chunky puzzle with 4 farm animals and 20 total pieces. Features exciting train, plane, car, and sailboat puzzles in a single puzzle board. Matching pictures under the easy to grasp puzzle pieces. Helps develop counting and fine motor skills, and color and vehicle recognition.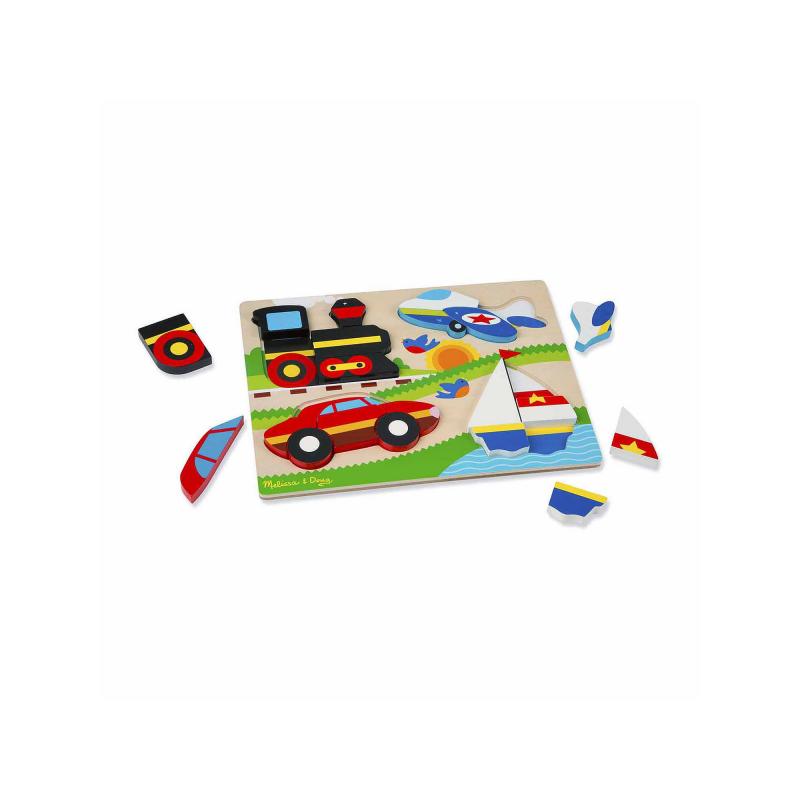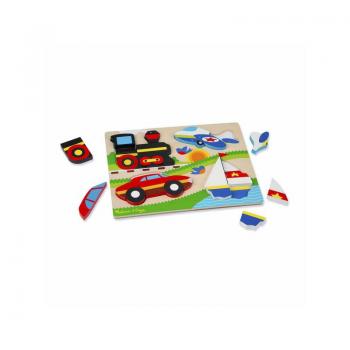 Details
* 20 piece puzzle
*Ages 2+; 15.5" x 11.5".
---
The Papery
301 North Harrison Street
Princeton, NJ 08540
43.90mi.