Laundry Detergent
DESCRIPTION: Laundry Detergent bag, (Bags will be shipped and jars will be for curbside unless otherwise requested. Jars, coffee cans, and package-free always available in store) 30oz jar cleans up to 60 loads. Please see details for more information.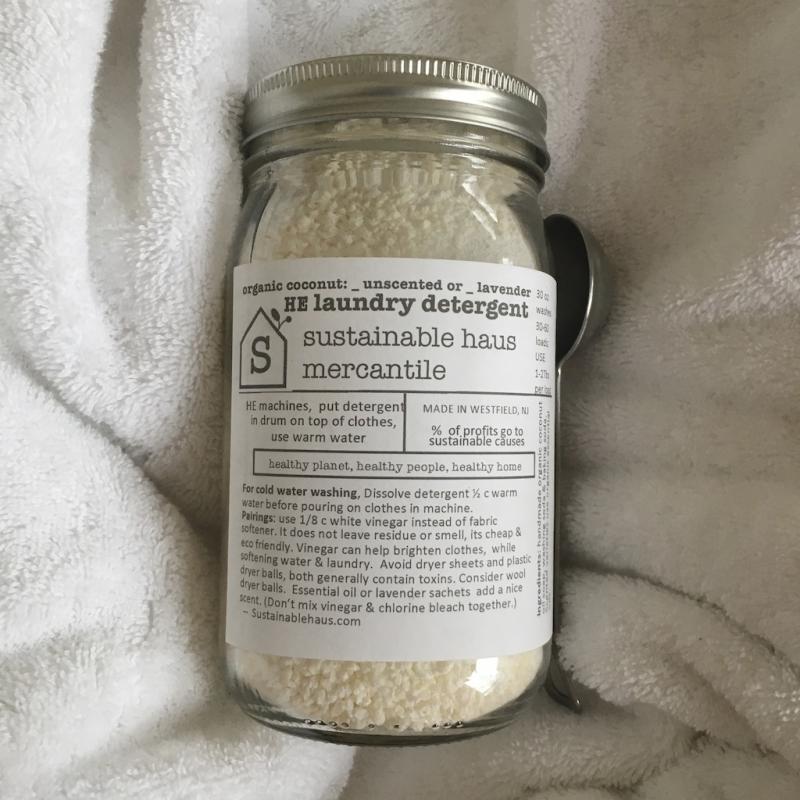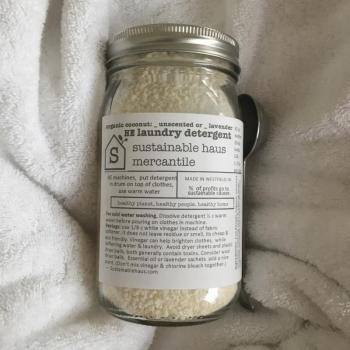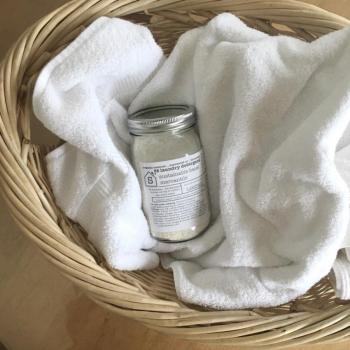 Details
DIRECTIONS: Use 1 Tbs of powdered detergent per HE load and Use up to 2 Tbs for non-HE washers. Place detergent in washer on top of clothing, not in dispenser. For cold water washing, we recommend dissolving detergent in a little warm water before placing in machine. Just add detergent and warm water to a cup, swish for 30 seconds and add to drum of washer. This step is not needed for warm and hot water washing.
For heavy stains, pretreat by soaking in detergent prior to washing, or use a stain stick (see our Everything Soap Bar for Home which works as a great stain stick).
Pairing Recommendations: use 1/8 c. white vinegar instead of fabric softener*. It does not leave residue or smell, is really cheap & eco friendly. Helps brighten clothes, set colorfastness and disinfects.

Disposal: Refill jar, reuse jar and recycle glass jar when no longer needed. Bags are compostable except for the metal ties.

Impact: Using laundry detergent with simple, pure ingredients is better for people and planet. Refilling laundry detergent in the same container rather than buying new, plastic containers reduces waste.

Ingredients: Saponified coconut oil, super washing soda and baking soda.
Sustainable Haus Mercantile
A unique zero waste, refill and home goods store located at 221 Broad St. Summit, with parking available. We carry over 50 refillable products and over 300 zero waste solutions. Our Sustainable Haus brand items are made in Summit, NJ and we specialize in upcycled textiles to make everyday napkins, wipes, not paper towel, tea towels and more. We are also at Summit Farmers Market, every Sunday 8-1, and soon at Scotch Plains Farmer's Market Saturdays.
221 Broad St
Summit, NJ 07901
19.19 mi. away