UNICORN 4 PAINT SET
8x10 PRE-SCKETCHED CANVAS, PAINT, BRUSH, SMOCK, HAND TATTOO, PALETTE
Kid Adult Painting kit, 8 x 10 Pre Drawn Stretched Canvas, Unicorn, DIY Rainbow Paint party, Art party, Birthday craft quarantine gift. Quarantine gift, pre-drawn canvas, paint kit, craft kit, brush, party.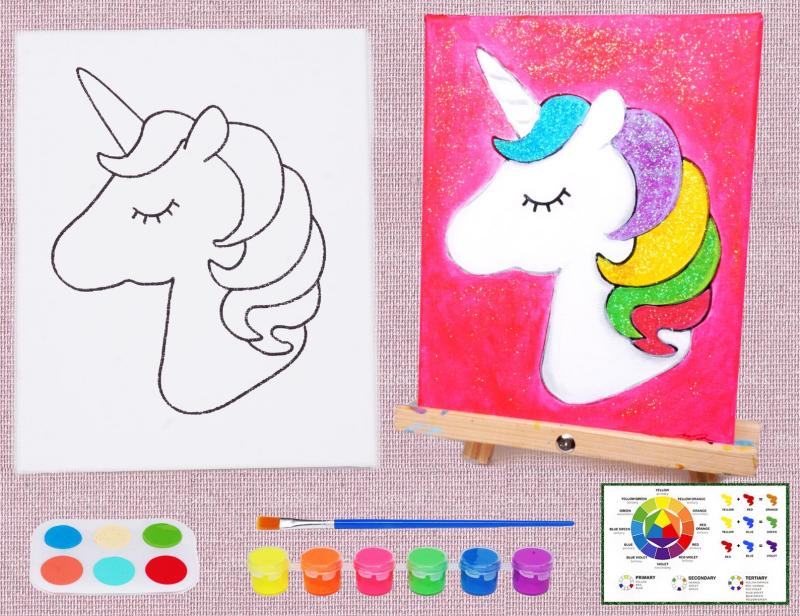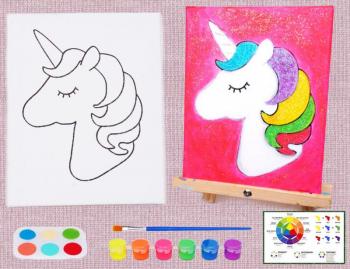 Details

IMPORTANT INFORMATION Please read
You are purchasing 1 quantity of Pre-outlined Stretched canvas ready to be painted with your choice of With paint kit or only canvas.

Its Single design per canvas, So the quantity you order, is the number of canvases you will get Like if you order Quantity as 1, you will receive 1 canvas of the Design you ordered.
I do give bulk order Discounts.
If you want to order a different number of canvases, Please message me.


1.) Select your theme
2.)Then select with paint or just canvas
3.)The shipping fees will populate at pre-check out.
4.)Use the "Add a note" section to let me know what canvas design you desire.

The Paint Kit includes.....
• Stretched canvas
• 6-Acrylic colors, I will add individual colors by extra.
• Sample Image
• a paintbrush per canvas
• Pallete with 6 holders

Only Canvas includes..
• Pre-drawn canvas
• Sample image


I offer a variety of themes to suit your own art need. They are hand-drawn and can be suited for any event. The detail of the image will vary slightly from each canvas and no two are exactly alike. Images are freehand drawn with a permanent marker and will not smudge.

This ready to hang canvas can be painted by anyone without any prior experience. Its a perfect gift for any art lover.
It can be a Birthday gift, Return gift, Christmas gift or you can buy it just for yourself
Indigo Art Studio
At the main intersection of East Broad and Elm Street, stands the 106- year old Arcanum Hall building. In 1982 the previous Arcanum Hall, located a block down, was destroyed in a fire. Two years later, a new three-story building, employing vintage architecture with turrets and circular open-air balconies was beautifully constructed. Our space was once utilized by the Fireside Council NO. 715, a local chapter of a fraternity. Today the building has retail shops on the bottom floor and is occupied by various residential and professional tenants on the upper floors, including our very own studio. Located inside an elegant historic property, Indigo is quick to impress. Indigo studio space is beautifully constructed with twenty-five foot high ceilings, boasting arches, and large windows for natural lighting. Our studio is located on our stunning top floor, where Teddy Roosevelt once gave a speech off of the balcony -overlooking the entire downtown of Westfield.
102 elm street
Westfield, NJ 07090, US
20.15 mi. away