Red Faux Snakeskin Messenger with Embroidered Strap
Magnetic Snap Closure. Side Sleeve. Adjustable Length Guitar Strap up to 54". 13" H x 12" W x3" D. PVC.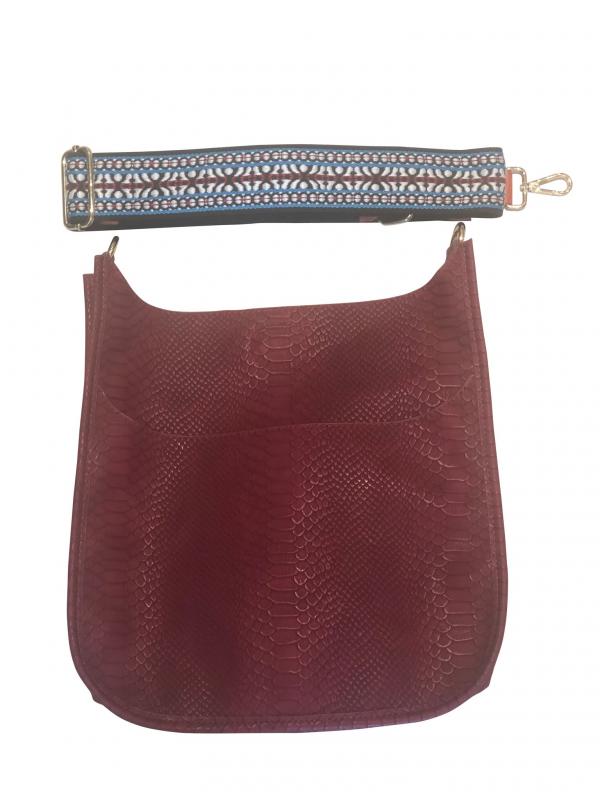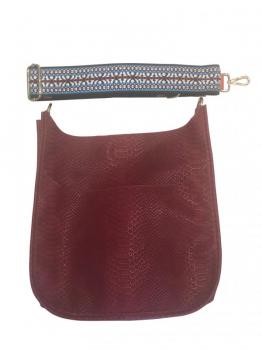 Details
Guitar Strap 2 inches wide.
---
The Papery
NOW OPEN at The Grove West
2100 Highway 35
Sea Girt, NJ 08750
28.98mi.