Modern Sprout Live Well Gift Set Unwind
Unwind Lavender Gift Box
Create a serene and soothing resting place with the Modern Sprout Live Well Gift Set - Unwind. This curated collection of garden-inspired aromatherapy tools, paired with a soft sleep mask, will have you relaxed and catching zzzs in no time.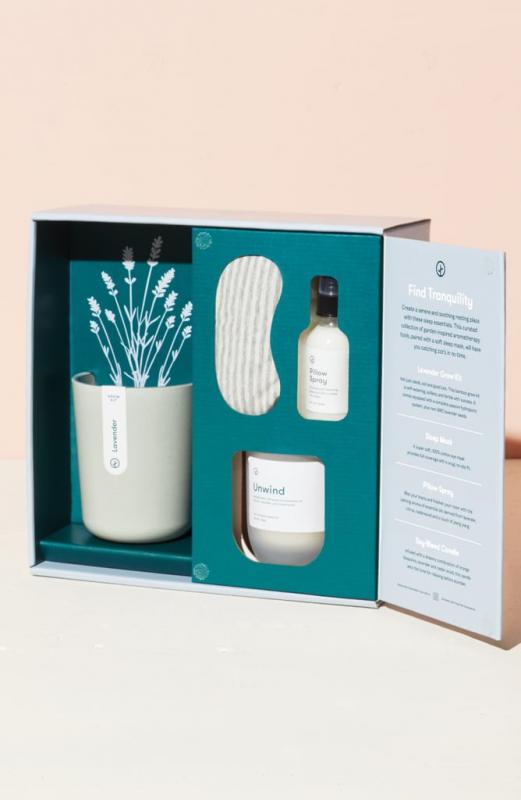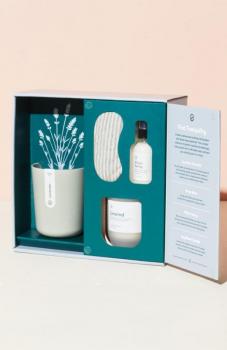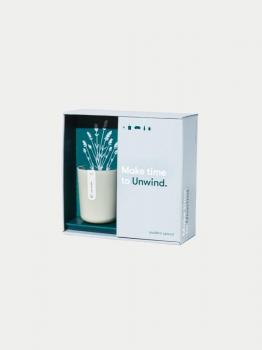 Details
Features:Lavender Bamboo Grow Kit: comes equipped with a complete passive hydroponic system, plus non-GMO lavender seeds.Sleep Mask: this super soft, 100% cotton eye mask provides full coverage with a snug, no-slip fit.Pillow Spray: mist your linens and freshen your room with the calming aroma of essential oils derived from lavender, citrus, cedarwood and a touch of ylang ylang.Soy-Blend Candle: infused with a dreamy combination of orange blossoms, lavender and cedar wood, this candle sets the tone for relaxing before slumber.
---
The Papery
Featuring custom invitations and stationery, The Papery has a wide variety of products including gift wrap, greeting cards and gifts for every occasion. We strive to bring excellent customer service in a friendly and unique atmosphere.
2100 Highway 35
Sea Girt, NJ 08750
19.61mi.