Binge Box
Binge Watch with a box of treats!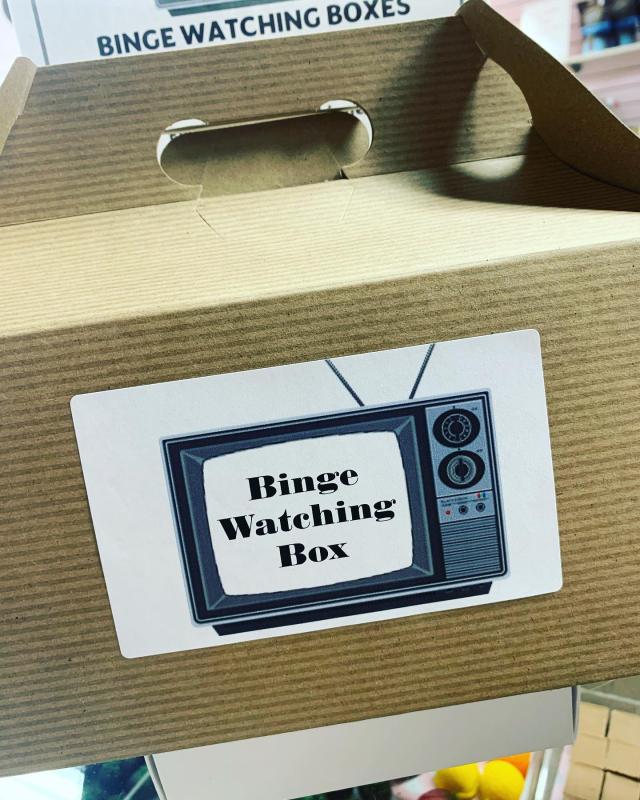 Details
Binge Boxes. So unique and sweet to give and to get. Select your price point and we'll select the goodies to include in it. Then...get ready to binge watch your favorite shows and movies in sweet style! Binge Boxes also make for a creative gift for your hosts, birthdays, get well or just cuz!
Sweet nothings
Sweet nothings is the Sweetest Spot in Town featuring a carefully curated collection of confections, chocolates, candies, truffles and gift items. All of our offerings are thoughtfully selected and packaged with attention to detail...Whether you are entertaining, gifting or indulging...Sweet nothings will have just what you want and need... Our gift baskets are unique and "flavorful" and always custom designed. Sweet nothings' client gifts have been said to be "memorable," "clever," and "the best gifts ever received." Sweet nothings is also pleased to offer you personal and home accessories as well as gadgets and goods that are whimsical, useful, graceful and always tasteful. Sweet nothings. Where nothing is ordinary and everything is extraordinary. Please note: Contact Sweet nothings directly for store policies at 908-522-0888. Inventory may sell out before we are able to update this site.
26 Beechwood Road
Sweet nothings
Summit, NJ 07901, US
19.61 mi. away
More Items
From Sweet nothings