Shopping Local is About to Change Forever: Welcome to New Jersey's Hottest Tech Start-Up, BEYOND MAIN, the new way to shop local and shop mobile.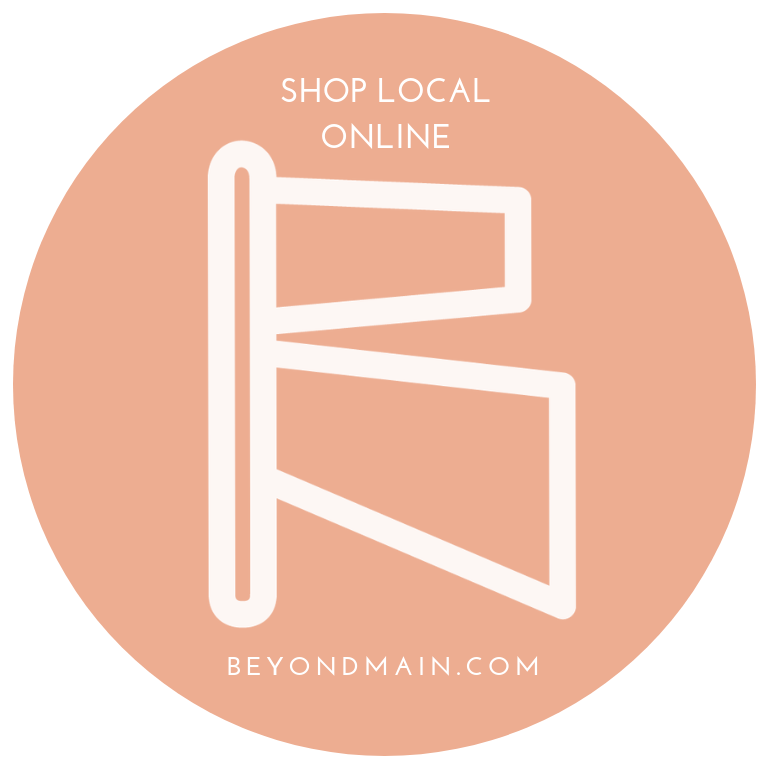 by Samantha Barker - Intern
There is something special about buying an item from a local business. There is a sense of belonging to the town and to the shop that one has bought from. It is supportive, nurturing, and personal. But with mega online sites like Amazon and Walmart, increasingly taking a bigger piece of the retail "pie", local businesses are suffering–they are losing customers, they are losing market share and they are being forced to shut down.
Most consumers want to shop local. They know it's the right thing to do, but there are a myriad of distractions and obstacles that make shopping local the harder choice. Fear not–there is a technology company that has just launched to help small businesses not only survive but to thrive in the new digital age of retail.
Introducing: Beyond Main. Beyond Main was created to enable consumers a new way to experience local shopping from the convenience of their phone or laptop.
Beyond Main is a tech start-up that was created by Summit, NJ resident and tireless entrepreneur, Kate Giovambatista. Launched in May 2019, Beyond Main's sole purpose is to help communities bring their small businesses online in order to make it easy for new and existing customers to shop local and shop mobile. Consumers are able to buy products from their favorite local businesses through Beyond Main's mobile website.
The Founder and CEO of Beyond Main, Kate Giovambattista, is passionate about her line of work. Over her ten years working as a brand wholesale sales manager and consultant, she watched as online shopping boomed and independent brick and mortar businesses sales dried up. The result? The business owners suffered, their towns suffered, property values stagnated and in some instances, declined. The impact was real.
"Time and again, small business owners would share their growing frustrations with the new retail and consumer shopping landscape," Giovambattista said. "The speed at which consumers adopt online shopping, combined with the lack of tools, and resources available to them, made it challenging for many small businesses to remain competitive," Giovambattista said.
This was the seed of the plant for Beyond Main. Giovambattista "began to dream of what a new 'shop local' experience in the e-commerce era might look like."
Giovambattista began to reflect on her own life and her own needs when it came to understanding shopping locally. She took note of what "delighted" her and caught her attention. In this role, Giovambattista was a local consumer trying to understand herself in order to better understand other local shoppers.
In order to understand shopping locally and small businesses more, Giovambattista met with a small business partner to discuss the challenges that small businesses face today. Giovambattista's idea came about a slip: "What if you could shop your local boutique store the same way you order food online and have it delivered?" Giovambattista posed aloud at the meeting. "There is no reason why you should not have greater access to all the special things around you," Giovambattista said.
Shopping local businesses online is not only supporting individual small businesses. At a micro level, it benefits the local and regional economy. "Shopping locally puts more money back into your community. Thriving local businesses means more money for local schools and municipalities," Giovambattista said.
What makes small businesses unique? It is because there is a person behind the product–it's not a machine. This is vital in remembering why Beyond Main's purpose is so important. Giovambattista said that small businesses "give our towns character, energy and memories. They help us stay connected to home, who we are and what we want for our future."
Beyond Main's work is only beginning to change the game of shopping locally. Beyond Main is here to better serve businesses and its local consumers. The only way to do that is to learn from the small businesses they promote, and the people who shop through them. Beyond Main takes feedback from its partners seriously in order to give consumers, and the businesses, the best shopping experience.
Beyond Main is "geolocation focused and built on a network effect. We aggregate businesses within a certain geography creating a virtual shopping main street. For shoppers, this means they can shop at multiple stores and experience a one cart checkout from businesses near them," Giovambattista said. For small businesses, Beyond Main "allows stores to offer enhanced service features such as gift wrapping, buy online and pick-up in store, local delivery, curbside pick-up and shipping requests," Giovambattista said.
Giovambattista has a solid team by her side at Beyond Main. Daniel Van Schaik is Beyond Main's Chief Technology Officer. Jeremy Renna formerly of Macy's and Lids Sports Group is Beyond Main's Chief Revenue Officer. Kelly Sheridan is Beyond Main's Chief Operating Officer. Together, the team utilizes technology to "strengthen and enable local economies through commerce and engagement."
"By creating more access and convenience to how we shop local stores, we help create stronger local economies as more purchases begin to shift away from third party "online" sites and back into the hands of small local businesses," Giovambattista said.
"We keep our end goal in mind, making it easier for shoppers to shop and discover their local small businesses online. Giovambattista said. "The team at Beyond Main is laser focused on building a platform that is easy to search and discover what your community has to offer, and also one that surprises and delights–a better way to live locally."
To be a part of the community is to support the community. Beyond Main invites locals of Summit, and soon other towns across the northeast, to join their website and shop locally from the comfort of their own home. It's easy to swipe, shop, save and support your community at the tips of your fingers.
A better way to live locally is what Beyond Main strives to do–to take the consumer beyond the mundane shopping experience for something more exciting, more gratifying, more impactful. Come join the future of shopping local, it's awesome! And it's only just beginning.